Reports
Annual Noise Reports
The Airport Authority publishes an annual noise management report. This report outlines what initiatives we're doing to help minimize noise impacts and provides information on noise monitoring data, operational statistics and noise concern summaries.
2021 Annual Noise Report
In 2021, the aircraft movements and passenger total continued to be significantly reduced due to the COVID-19 pandemic. Figure 1 illustrates the historical trends of annual aircraft movements and passengers at YVR.
Despite the reduced traffic and a slow recovery, the Airport Authority continued with its effort to manage noise from aircraft and airport operations, including responding to community concerns and questions. In 2021, a total of 2,044 concerns were registered by 115 individuals. 1,912 (94%) of the total concerns were submitted by three individuals. Figure 2 illustrates a five-year trends in the number of concern and individuals, with the number of concerns received from top three individuals separated.
For further information on noise management activities, operational statistics, noise concern and noise monitoring data, please view the full report.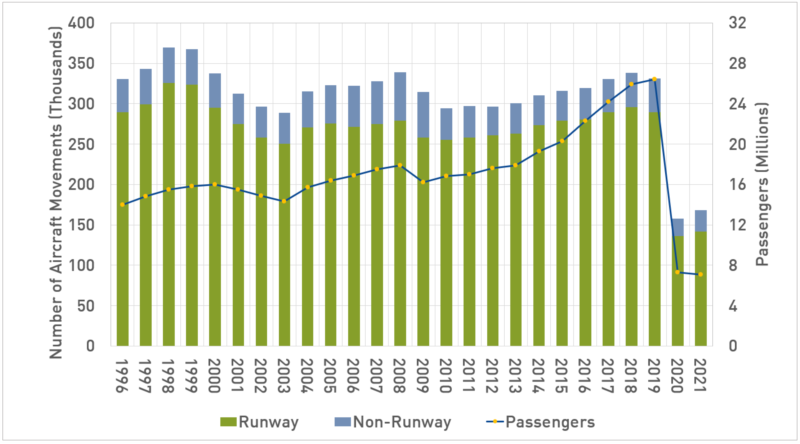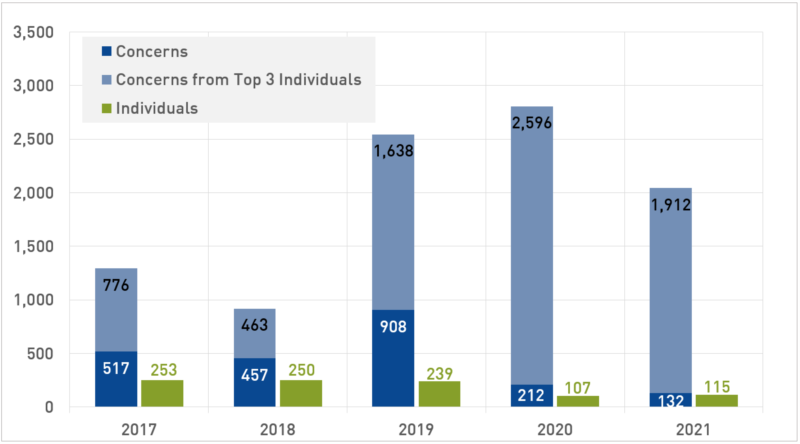 Figure 2 - Number of Noise Concerns and Individuals (2017-2021)
Previous Annual Noise Reports