Funding & How We Give
YVR Cares
In 2023, we are thrilled to welcome back community grant and funding requests while expanding employee giving and volunteer opportunities. We will be accepting requests for donations, community sponsorships, volunteer opportunities and gifts in-kind to community-based organizations. We are proud to invest in community organizations or events that are working towards Empowering People, Supporting Communities or Creating a Sustainable Future.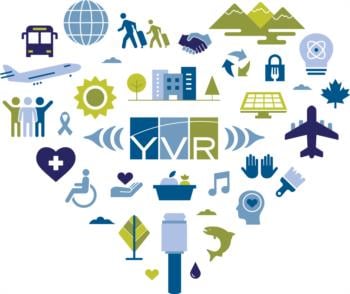 The YVR Social Impact Program focuses on three key components: YVR Cares Grants, Employee Giving and Employee Volunteering.
Funding/Grants
We will be accepting online grant applications from community organizations and events throughout the year. Our next online application form will be available on this page from August 1, 2023 - September 30th, 2023.
After completing the online application, you can expect to receive a response within 4 to 6 weeks after the application deadline. Please note: It typically takes 3 to 4 months to fully develop partnerships so please submit applications early to take this timing into account. If you are looking for volunteer support, please email [email protected]