Relationship Manager and Committee
YVR and Musqueam are committed to ensuring this agreement meets the expectations of both parties and results in the continuous building of a positive and mutually beneficial friendship.
Relationship Manager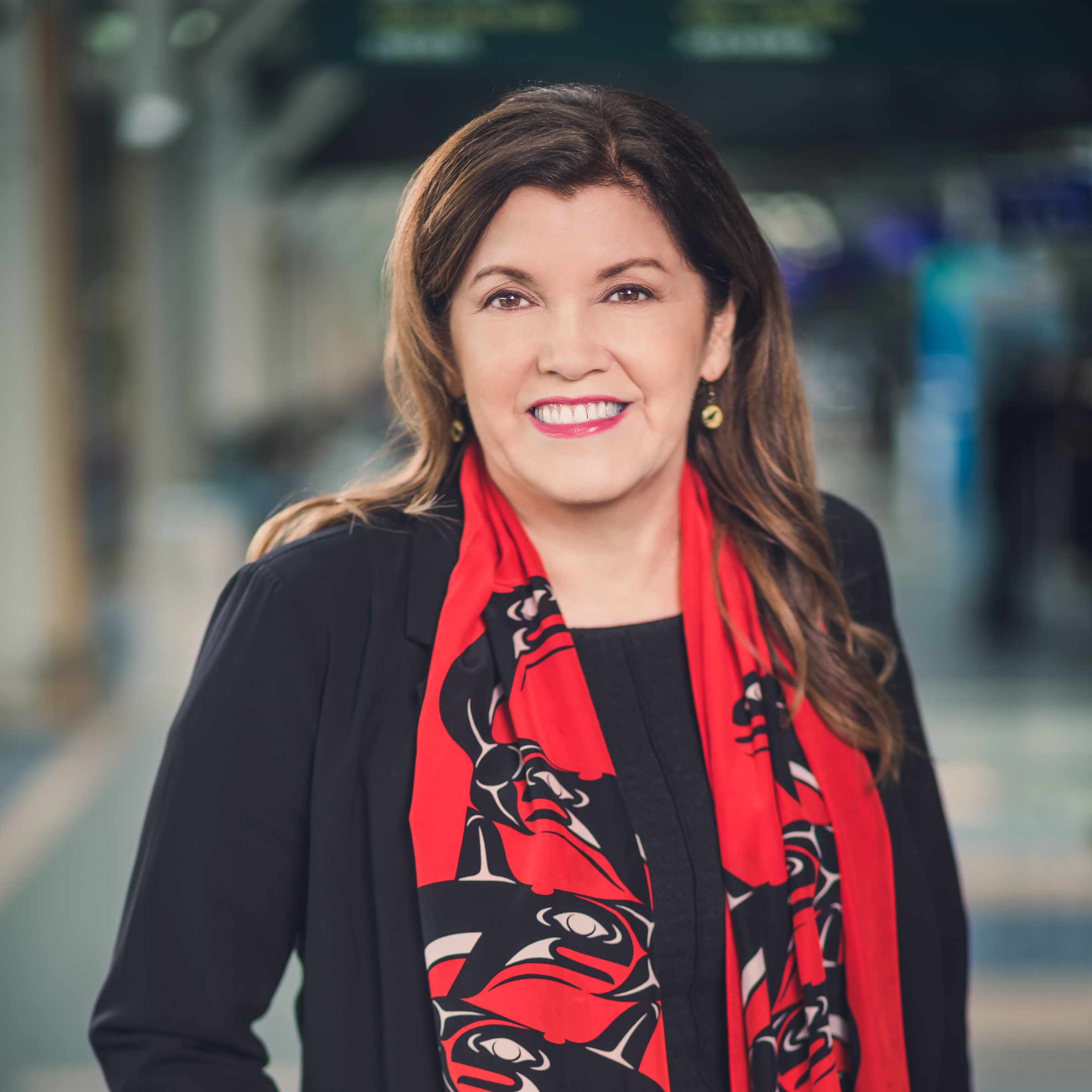 Part of the agreement included hiring a Relationship Manager from Musqueam to further develop the relationship between the two parties, facilitating the elements of this Agreement and exploring new joint business opportunities.
Mary Point has accepted this role. Mary has the perfect mix of experience and connections, having worked with Indigenous peoples across B.C. for 20 years and with the Musqueam Indian Band for seven years as the Facilities Manager. She is implementing the agreement by working with specific teams across YVR, helping Musqueam with key priorities such as employment opportunities.
Relationship Committee
Musqueam and YVR have appointed representatives to sit on a Musqueam—YVR Committee, which ensures we maintain an effective working relationship. Members of the committee include Mary Point, Musqueam Councillors Wendy Grant-John, Tammy Harkey, Allyson Fraser and YVR Director, Government Relations, Alana Lawrence.