Contractor Safety
Safety is YVR's top priority. We maintain rigorous standards to ensure our contractors understand our safety expectations.
Contractor Safety Lifecycle
The YVRAA CSMP provides a framework for stakeholders to manage safe work throughout a project.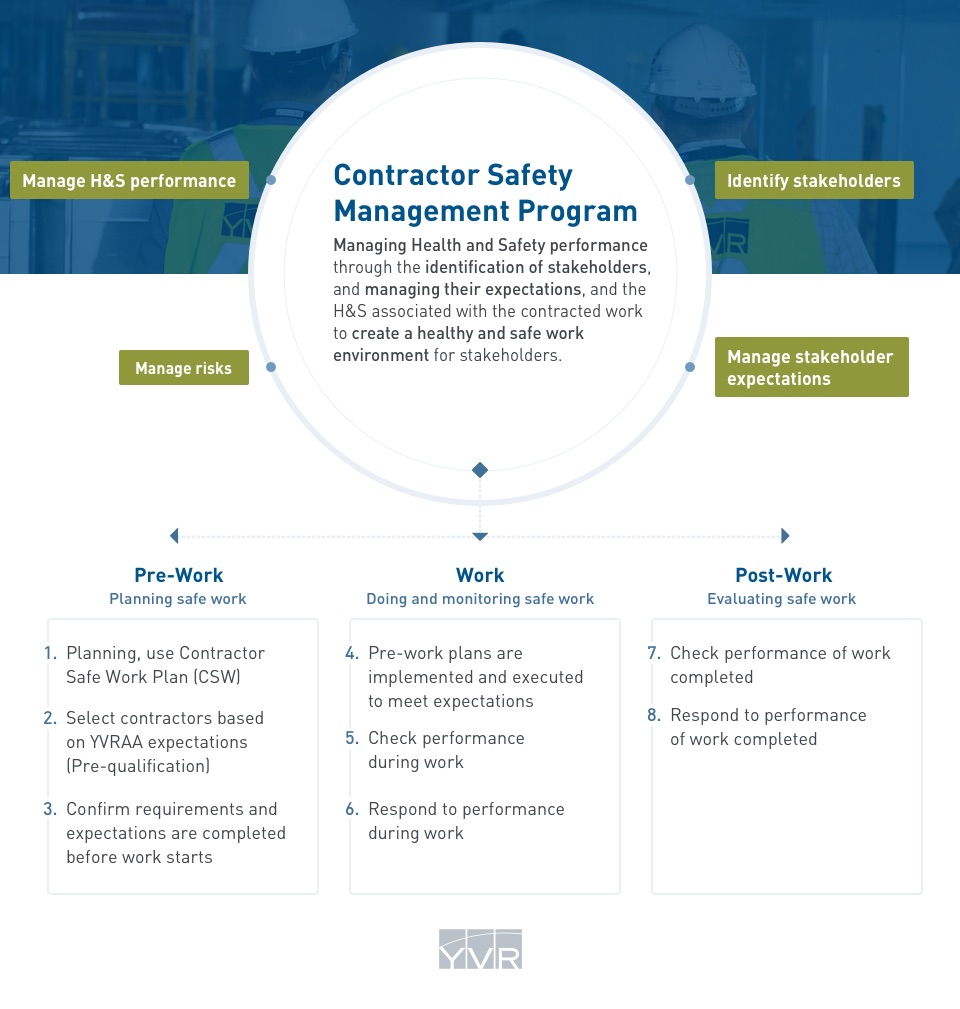 There are three key phases that work together and form the framework of the CSMP:
Why a CSMP?
The purpose of the Contractor Safety Management Program (CSMP) is to identify, assess, and control hazards related to contractors working at Vancouver Airport Authority (YVRAA) facilities.
YVRAA expects contractors to identify and manage workplace hazards and commit to safe practices. These include, but are not limited to:
The following documents support the CSMP Framework Documents and provide further guidance:
General Conditions of Contract
Building Related Hazardous Materials Management Program
Purchase Order Terms and Conditions
Baggage Hall Guidance Document
Related Works Document
Environmental Requirements
Security Requirements