Recognize a YVR Star
Did someone at YVR go above and beyond for you today? Nominate a YVR Star and tell us your story.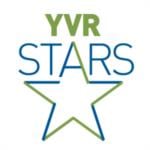 To nominate a YVR Star, please submit the form below or send us an email at [email protected], letting us know the date and time you visited YVR, the name and company of the employee who helped you, and the story of how they made your day.