Celebrating the flavours and faces of our community
This holiday season, we're showcasing the diversity of our community at YVR. Discover some of their holiday dishes and traditions below with recipes passed down multiple generations and each with meaningful stories to tell.
YVR is a multicultural hub – connecting communities of different ethnicities, backgrounds and traditions. We're on a journey to showcase the diversity our region has to offer in our culinary offerings for the rest of the world to enjoy. Follow along here and on our social media channels – Twitter, Instagram and Facebook.
---
David Robertson
Chef and Owner of The Dirty Apron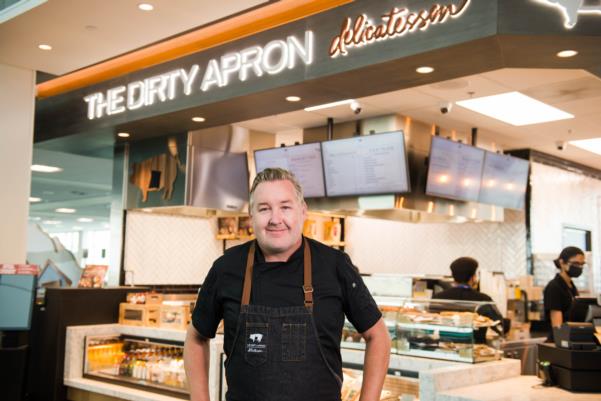 Coconut-Lemongrass Braised Beef Short Ribs
Ingredients:
1 Tbsp vegetable oil

2 Ibs boneless beef short ribs, cut into 4-oz pieces (8 in total)

Sea salt and ground black pepper

3 shallots, chopped

2 stalks lemongrass, outer two layers discarded

3 Tbsp chopped ginger

6 cloves garlic, chopped

3 Tbsp Red Curry Paste

4 cups full-fat coconut cream

3 Tbsp fish sauce

10 kaffir lime leaves

¼ c palm or brown sugar

2 Tbsp fresh lime juice

2 Tbsp oyster sauce

Steamed rice, to serve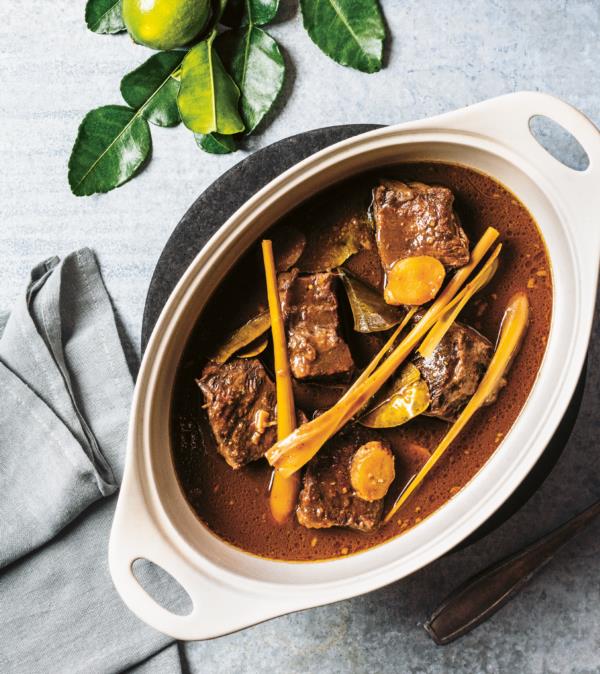 Directions:
Preheat oven to 350°F.

Heat oil in a large frying pan over high heat. Generously season beef with salt and pepper. Add beef to pan and sear for a minute. Turn and sear for another minute. Repeat until all four sides are seared. Turn off the heat.

Transfer beef to a heavy-bottomed ovenproof saucepan or Dutch oven.

In the same frying pan, cook shallots, lemongrass and ginger for 2 to 3 minutes on low heat. Add garlic and curry paste, turn heat back to high and sauté for 30 seconds. Stir in coconut cream and fish sauce, until coconut cream is fully incorporated. Add kaffir lime leaves, palm (or brown) sugar, lime juice and oyster sauce and stir until sugar is completely dissolved.

Bring mixture to a boil and turn off heat.

Pour mixture over beef. Cover pan with lid or aluminum foil and cook for 2 to 2½ hours, until fork tender. Serve with rice.
---
Edna Suguitan
Barista at Starbucks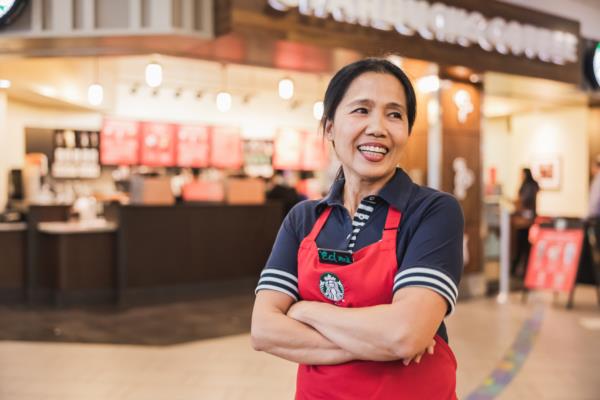 Pata Tim (Braised Pork Hock)
Ingredients:
Pork hock

Vinegar

Soy sauce

Pineapple juice

Pineapple slices (rings)

Ketchup

Whole black pepper

Bay leaves

Garlic cloves

Onions

Salt

Sugar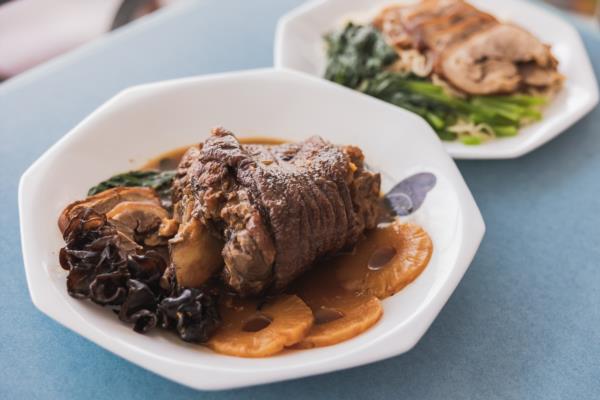 Directions:
Wash and pat dry pork hock. Poke the skin with a skewer or fork, then rub salt.

Pan fry to brown. Browning helps keep the skin texture tender but not mushy.

In a deep pot, sauté onion and garlic. Add the rest of the ingredients and the pork hock. Make sure all liquid ingredients are measured equally and there's enough to cover the meat.

Allow it to come to a boil and then cover and simmer or slow cook until the meat is tender.

Serve with rice or noodles.
*Note that cooking time varies on they type of meat, the age of meat and the type of utensil.
---
Cory Hisaoka
Junior Sous Chef at Fairmont Vancouver Airport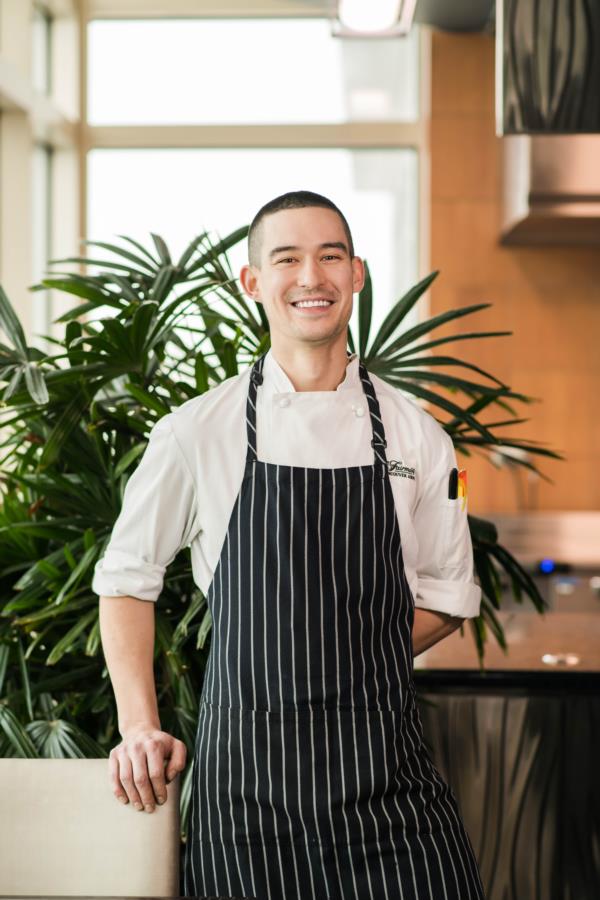 Japanese Canadian Chow Mein
Ingredients:
400g celery, julienned

400g white onion, thin sliced

1 Tbsp. salt

1.5 Tbsp. canola oil

400g bean sprouts

400g chicken breast, cooked and diced

400g Farkay steamed noodles

Soy Sauce

Sesame Seeds
Directions:
Put celery and onions in a mixing bowl, mix thoroughly with salt using your hands. Place onions and celery in a strainer or colander for 30 minutes allowing the salt to draw the water out of the vegetables.

While you're waiting for the vegetables, put on a medium-large pot of lightly salted water to boil. Boil Farkay noodles for 90-120 seconds until soft, strain and rinse with cold water and place back in colander to drain. After 30 minutes has passed, gently squeeze the vegetables to remove excess liquid.

Heat a wok over high heat until very hot, add canola oil. Add the salted onions and celery to the pan and sauté for 2 minutes. Add cooked, diced chicken breast and continue to sauté for 1 minute. Add bean sprouts and sauté for another minute until sprouts are warmed through. Add cooked noodles, and continue to cook on high heat for 1 more minute. Taste for seasoning and add salt if needed. Garnish with sesame seeds and add soy sauce to taste.
---
Michelle Leung
Operations Manager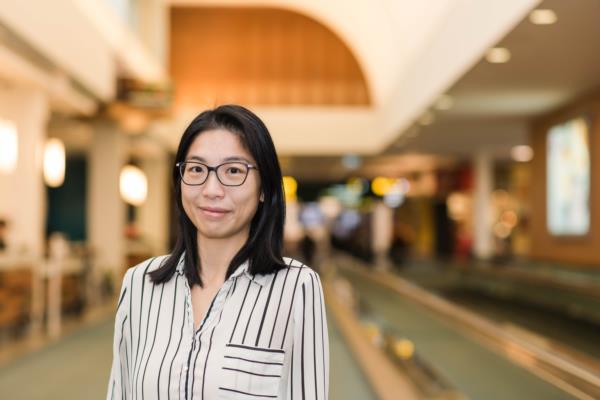 Tong Yun (Sweet Rice Balls with Sesame Paste)
Ingredients:
Roasted black sesame seeds

Sugar

Butter

Glutinous rice flour

Warm water
Directions:
Blend and grind sesame seeds with sugar. Add butter until everything is combined and put mixture in the refrigerator while preparing for the other steps.

Put the glutinous rice flour into a mixing bowl and mix in the warm water to make a dough that's too wet or too dry.

Divide the dough into equal parts, roll them into balls, flatten them, put the chilled sesame paste in it and seal the paste with the dough. Roll it around a little to ensure it's round and smooth.

Put the prepared sesame balls into a boiling pot of water and continue to stir them in the pot.

Serve in hot water or a sugar sweet soup.