At YVR, innovation is central to who we are and how we operate. It's no surprise that we seek partnerships that not only transform how the airport serves employees, passengers and the community, but ones that elevates the technology and innovation sector here in B.C.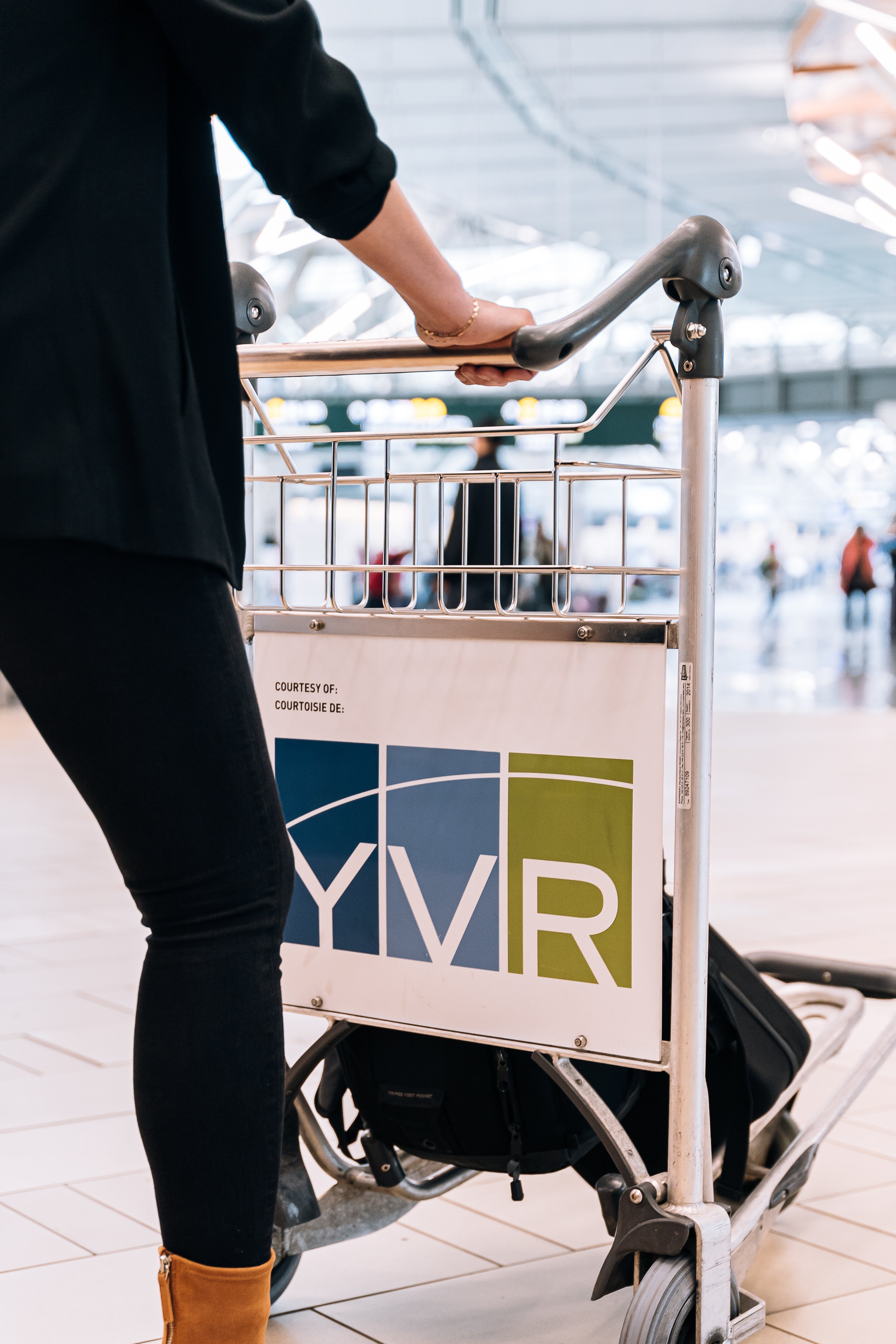 Throughout the pandemic our TAKEcare program helped us ensure the health and safety of everyone who passes through our airport. Today, in partnering with Teck's Copper & Health program, YVR has become the first airport in Canada to incorporate antimicrobial copper to enhance the cleanliness and sanitization of our terminals.
Copper has unique antimicrobial properties and is proven effective in eliminating up to 99.9% of harmful bacteria within two hours. When installed in high-touch, high-traffic locations, antimicrobial copper can help reduce the spread of infection.
These antimicrobial copper applications are being installed on baggage carts, water fountains, and washroom doors throughout the terminal. Used on high-touch surfaces at YVR, antimicrobial copper is acting as an added layer of protection, in addition to standard cleaning procedures, to reduce the spread of bacteria as tens of thousands of passengers move throughout the airport each day.
In partnering with Teck, another locally based brand , we are advancing new ideas and solutions that benefit our community as we solve challenges outside of aviation, making YVR more than an airport.
YVR introduced our Innovation Hub in 2021 to provide a platform through which YVR will connect and collaborate with local businesses and our community to lead the economic recovery in B.C
For more information about the role of antimicrobial copper, the Copper & Health program, and other examples of copper in action, please visit www.coppersaveslives.com.