Every year, the Vancouver Airport Authority recognizes exceptional Sea Island businesses for their commitment, enthusiasm, and innovation in minimizing the environmental impact of operations with our annual YVR Green Excellence Award. This award has been given to YVR tenants for everything from reducing carbon emissions and waste to improving water efficiency and ecosystem health on Sea Island.
We are pleased to announce that the winners of a 2021 YVR Green Excellence Award are Air Canada, Hertz Canada, and Purolator!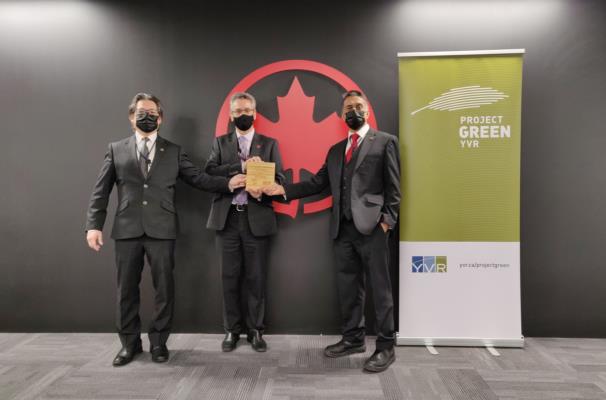 In 2021, Air Canada set a goal to become net-zero emissions throughout its global operations by 2050. Here at YVR they have reduced emissions by upgrading energy systems and installing on-site renewable energy units, as well as purchasing low-emission vehicles. They have also implemented water-efficient equipment and a new information system for water usage to monitor and reduce water consumption from their projects at their Sea Island facility. Additionally, they have made improvements to their office and commercial recycling programs and have various programs underway, including a face mask, e-waste, and single-use plastic recycling program.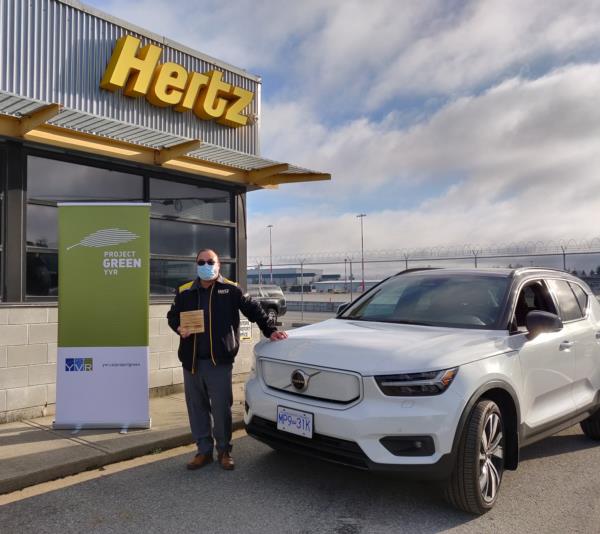 In 2021, Hertz Canada initiated a pilot program to operate fully electric vehicles as part of their rental fleet and have added plug-in hybrid vehicles and electric vehicles to their fleet at YVR. They now offer the largest range of electric vehicle rental fleet in North America. They have also implemented paper-saving initiatives and improved the recycling program in the workspace to reduce waste.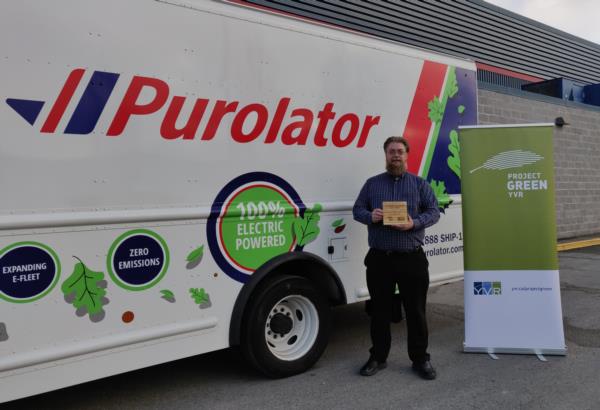 Purolator is the first courier company in Canada to launch fully electric curbside-delivery vehicles, which includes electric delivery trucks and cargo bikes. Purolator has upgraded their energy systems at their Sea Island facility and, in 2021, undertook an LED lighting retrofit project to reduce emissions. In addition, they have reduced waste by cutting down on single-use items such as bags and plastic utensils while improving their workspace and commercial recycling programs. They have also installed water-efficient fixtures to reduce water use.
Congratulations to the winners, and a big thank you to all businesses who submitted a nomination for the 2021 YVR Green Excellence Awards. We look forward to continuing to work together with the Sea Island business community to reduce our collective impact on the environment.