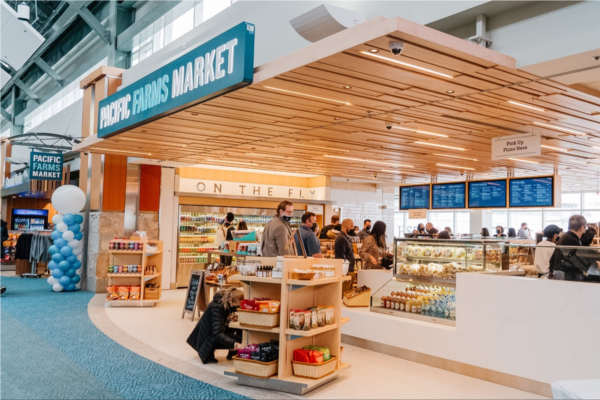 YVR's journey to transform our food and beverage takes a huge step forward today with the addition of Pacific Farms Market to the terminal. This "farm to flight" marketplace concept takes the best of local brands and ingredients and gathers them under one roof for an airport culinary experience like no other.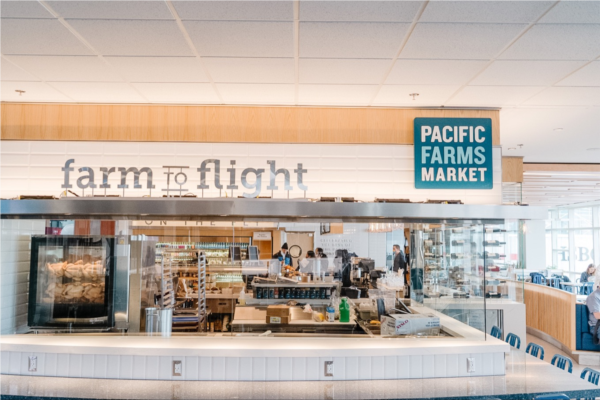 Pacific Farms Market is located in the Domestic Departures terminal on C Pier and features beloved local brands like Purebread, 49th Parallel coffee, Rosemary Rocksalt bagels, F.I.S.H. (Fresh Ideas Start Here) Sushi and a number of amazing local breweries. Travellers can now enjoy local, authentic food and beverages reflective of our home before setting off to their destinations.
YVR is committed to transforming our food and beverage offerings to be a more authentic reflection of our region and a major step to our journey is through our partnership with Pacific Farms Market. Learn more about some of local brands we are partnering with below:
After initially opening ten years ago in Whistler, Purebread is now well known the world over for their amazing pastry selection that will surely satisfy all gluten lovers' cravings.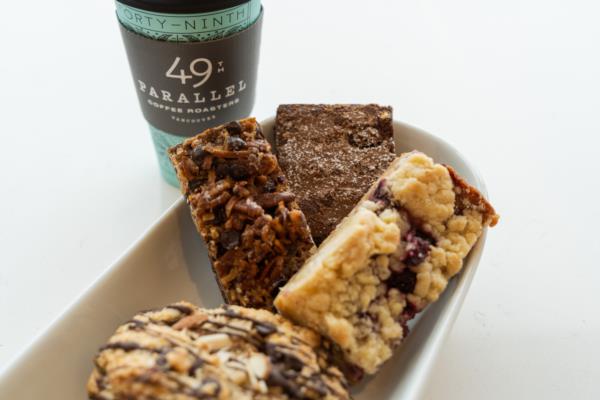 Coffee from 49th Parallel is unmatched. Its sustainably sourced specialty coffee is accessible to locals in many neighbourhoods and you know what you're getting every time – a freshly roasted cup of coffee for the ultimate pick-me-up.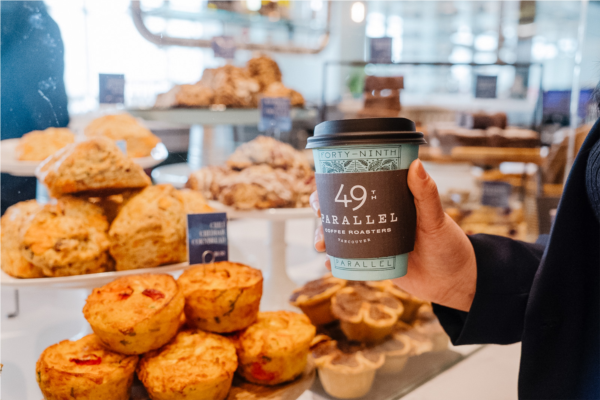 We're not sure how you will be able to resist Rosemary Rocksalt's bagels and not get a half dozen for your flight. These Montreal-style bagels are freshly baked and made from scratch all day long. Their extensive menu also keeps vegans in mind and will likely leave you craving for more.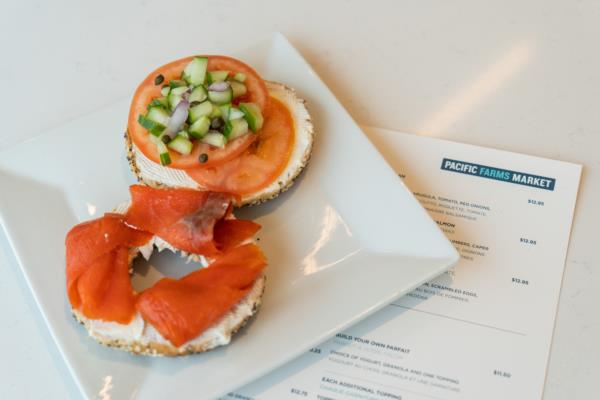 You can rely on F.I.S.H. (Fresh Ideas Start Here) Sushi to serve the freshest and most sustainable seafood on their menus. They source their seafood with their own boats so that you can feel good about devouring the healthy and nutritious sushi before your flight.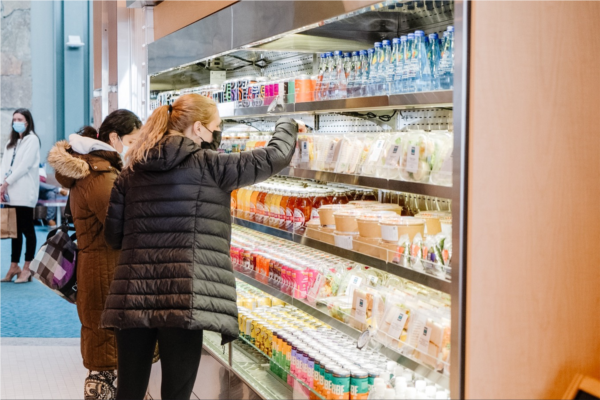 There's no better way to complete this list and your meal than with some of our favourite local beers from Yellow Dog, Fuggles & Warlock, Fieldhouse and more.
The Pacific Farms Market's opening and delicious offers have been long-awaited for, but oh-so worth it. Their arrival is the first major step to transforming our airport to reflect local and authentic products and brands and the best way to share our local excellence with the rest of the world. Join us in welcoming our new partner and we can't wait for you to visit them!
You can learn more about YVR's food and beverage and retail offering, here.