It may have been a while since you last travelled, so we want to help give you a bit of a refresher on how to make your journey through the airport a smooth one. And we're here to help. Welcome to the one-stop-shop for YVR travel tips, designed to help you navigate through our airport like a pro while avoiding any turbulence along the way from check-in to boarding.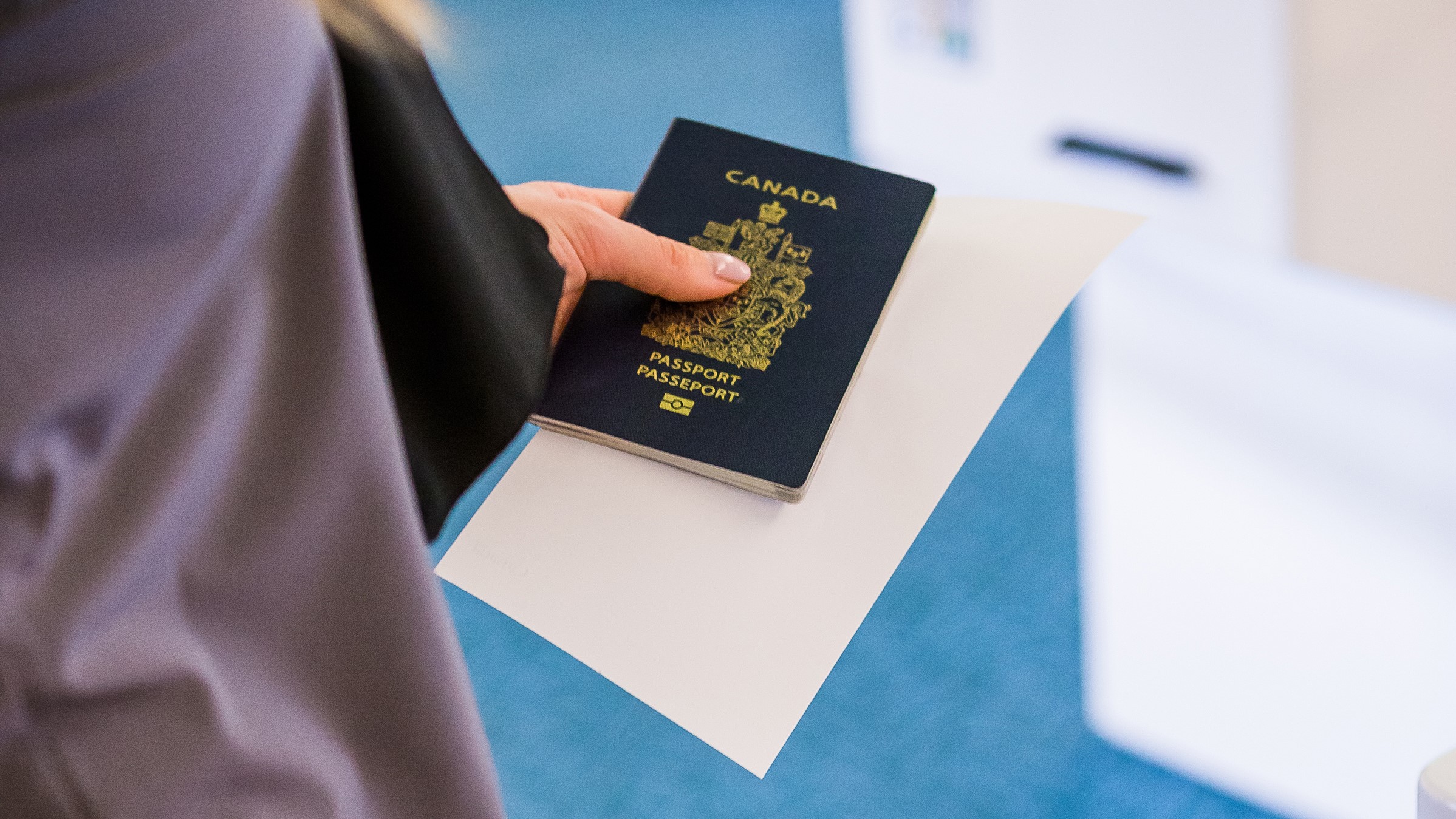 Navigating all the travel documents you need now that you've booked your flight can be a little daunting. So we're here to make sure you have what you need for departure and entry at your final destination. Right now, to fly out of YVR (or any Canadian airport), you are required to present your federal proof of vaccination, so make sure you keep that handy. You'll also want to make sure your passport is still valid. And, while Canada has dropped the requirement for pre-departure COVID-19 testing for fully vaccinated travellers, many countries still require a valid COVID-19 test before departure. Your airline can provide you with the information you need to know about your destination's entry requirements.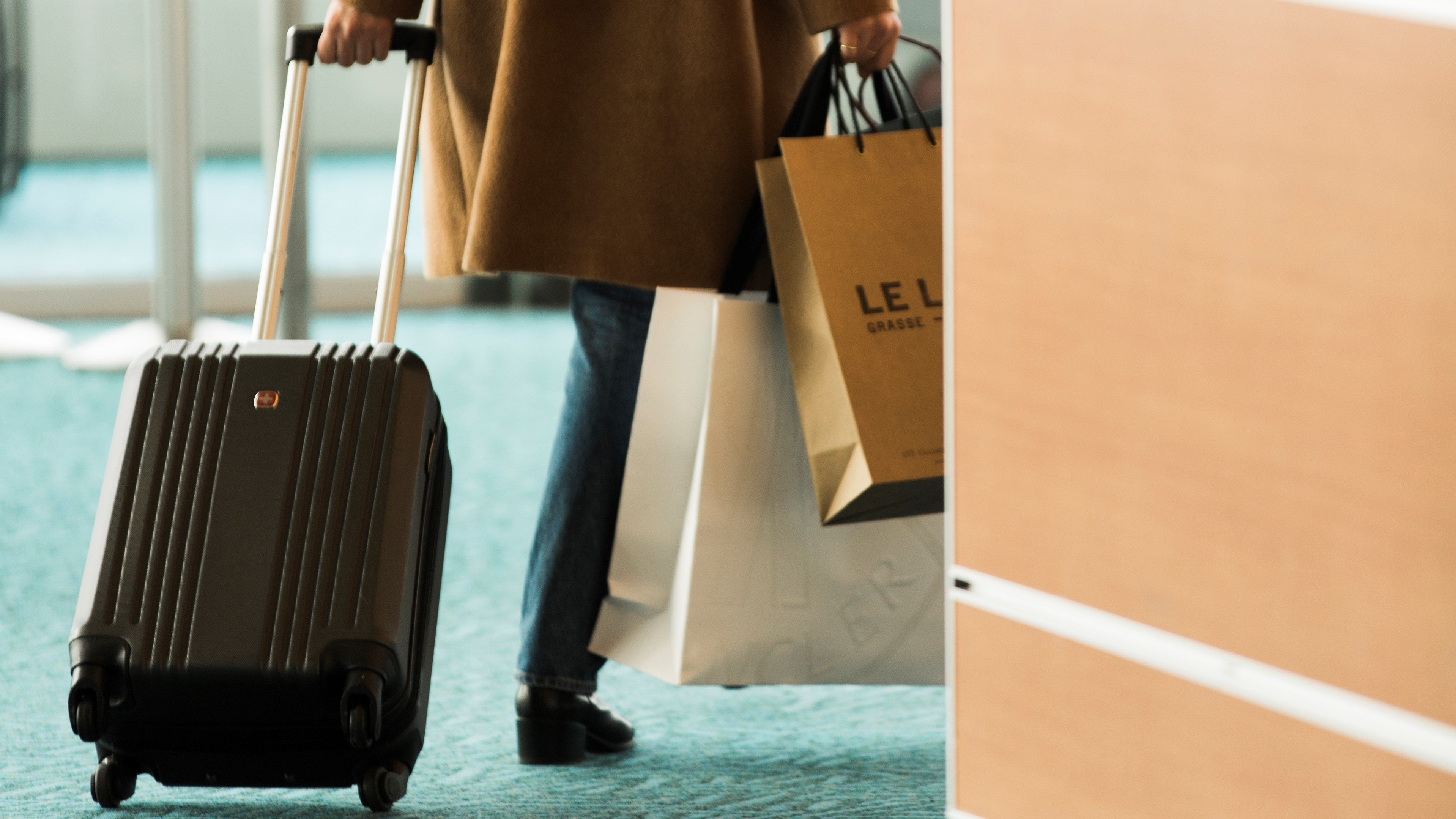 Ok. So now that you've gotten your documents sorted, let's pack your bags. And more importantly, let's make sure sure you know what you can and cannot bring with you in your carry-on bags. If you're planning to bring any liquids, gels or aerosols in your carry-on, make sure they are in containers less than 100mL and that all of your liquids are placed a clear 1L bag for inspection at security. We don't want you to have to give up your favourite perfume or that snow globe you purchased as a gift! If you're unsure if you can bring a specific item in your carry-on, CATSA has a great resource on their website to let you know what you can bring with you.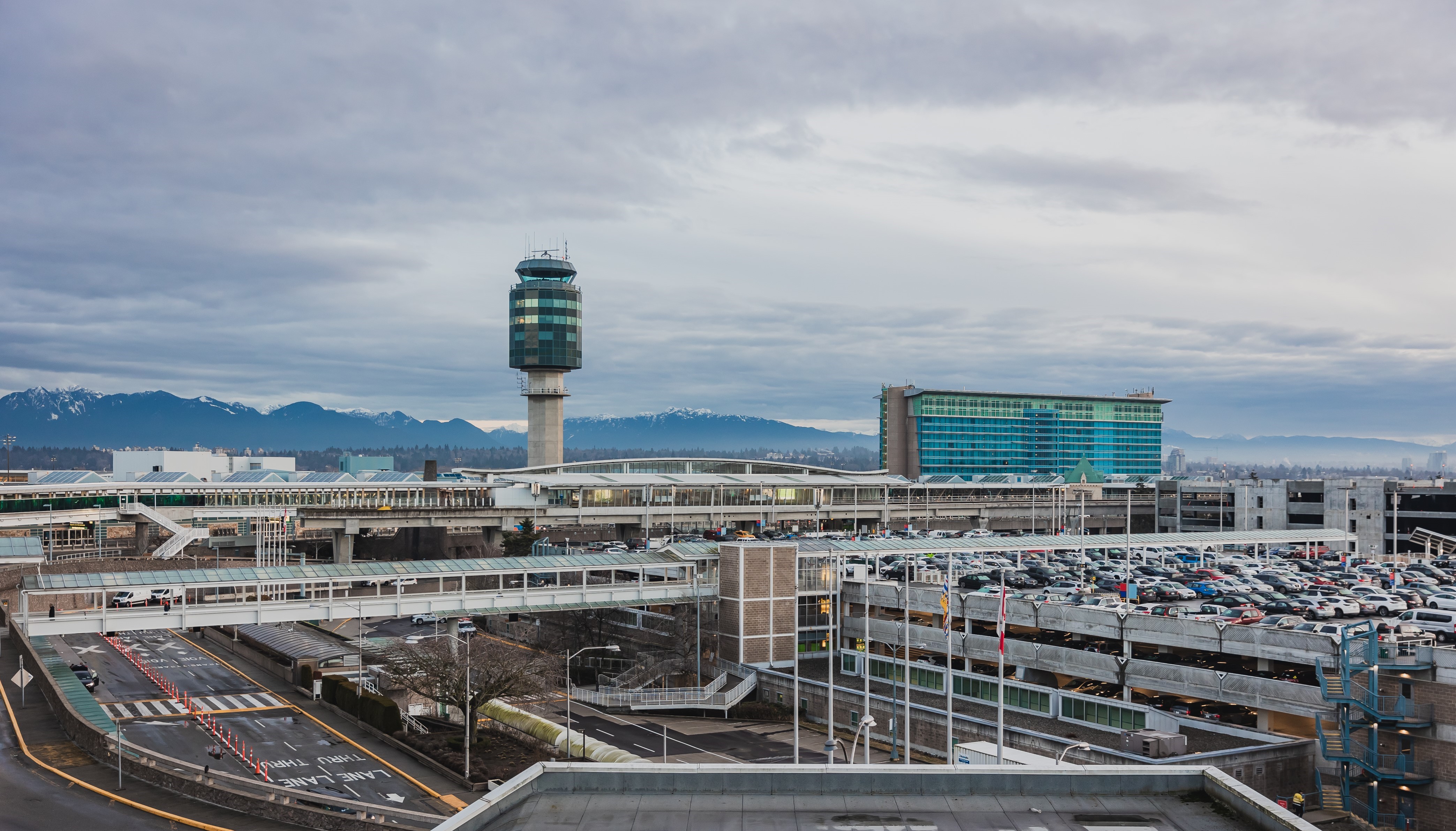 Now that your travel documents are ready to go and everything is packed, it's time to make your way to the airport for your trip. We generally recommend arriving at least three hours before an international flight, and two hours before a domestic flight, to ensure that you have ample time to go through check-in and security.
If you're planning to drive to the airport, make sure you book your parking ahead of time to get the best rates! If you decide to take public transportation, you can plan your trip using Translink's useful trip planner tool.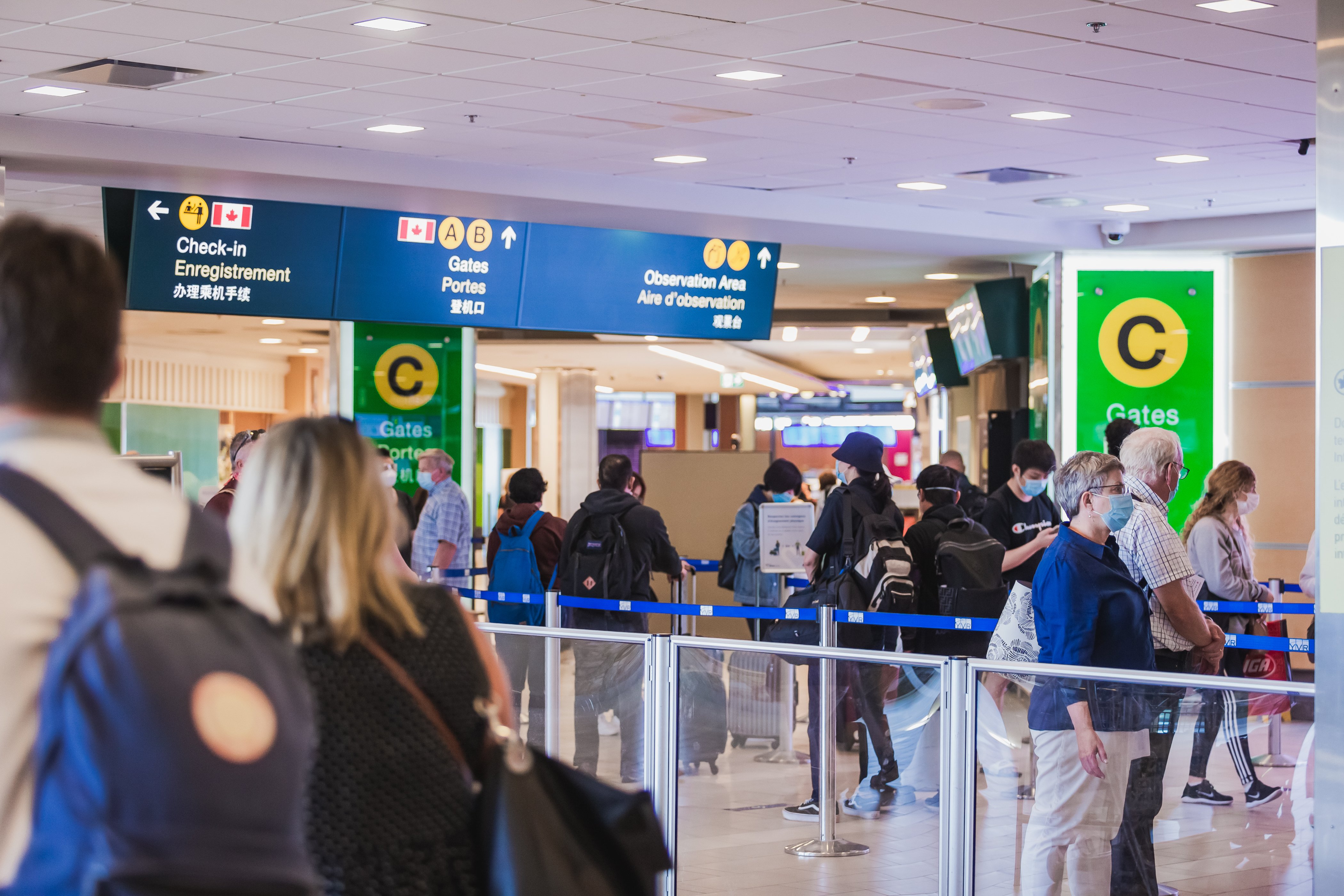 Once you arrive at YVR, find your airline's check-in counters to complete your check-in process, or you can use your airline's online check-in tool if they offer it. After checking in for your flight and dropping off your checked bags, it is time to proceed to the security checkpoint.
Security tip: You'll need to take out your liquids as well as any electronic devices from your bag when you go through security, so we suggest keeping it in an easy-to-reach part of your bag for a more seamless security experience.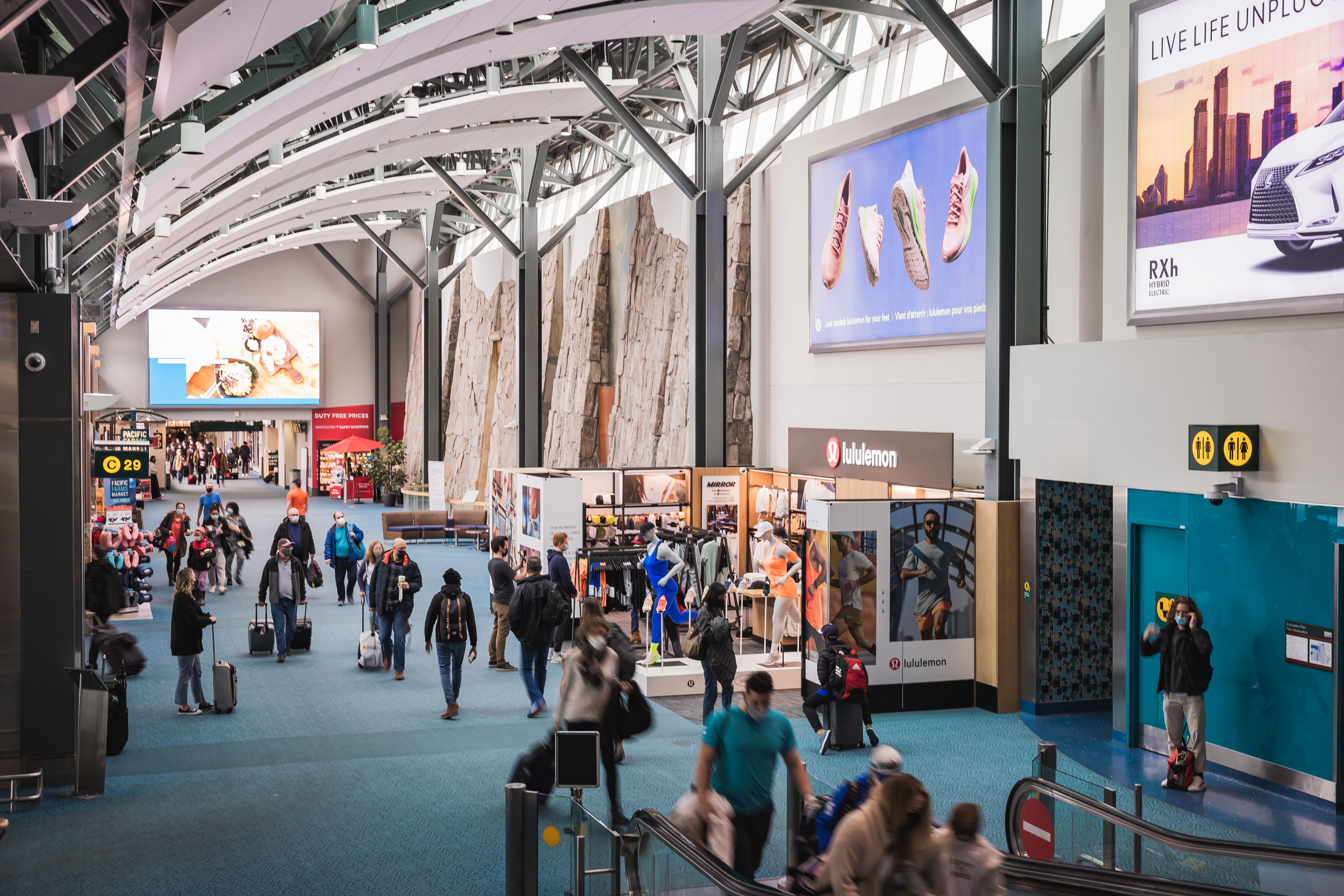 Woohoo! You've now made it through security and it is time to explore the airport. If you're hungry, drop by one of our food outlets to grab a bite. You can also do some shopping before your flight, stores like lululemon and duty free are available post-security depending on which terminal you're in. If you're looking to relax before your flight, we also have Plaza Premium, SkyTeam, and Air Canada Maple Leaf lounges post-security. Here is a list of all of our store locations and operating hours for our food outlets, stores and lounges.
Photo from pre-pandemic.


If you're returning to YVR from an international trip, you'll be seeing a Canadian Border Services Agency officer on arrival. Make sure you've filled out all of the mandatory travel information within the ArriveCAN app prior to landing. This will save you time at the border!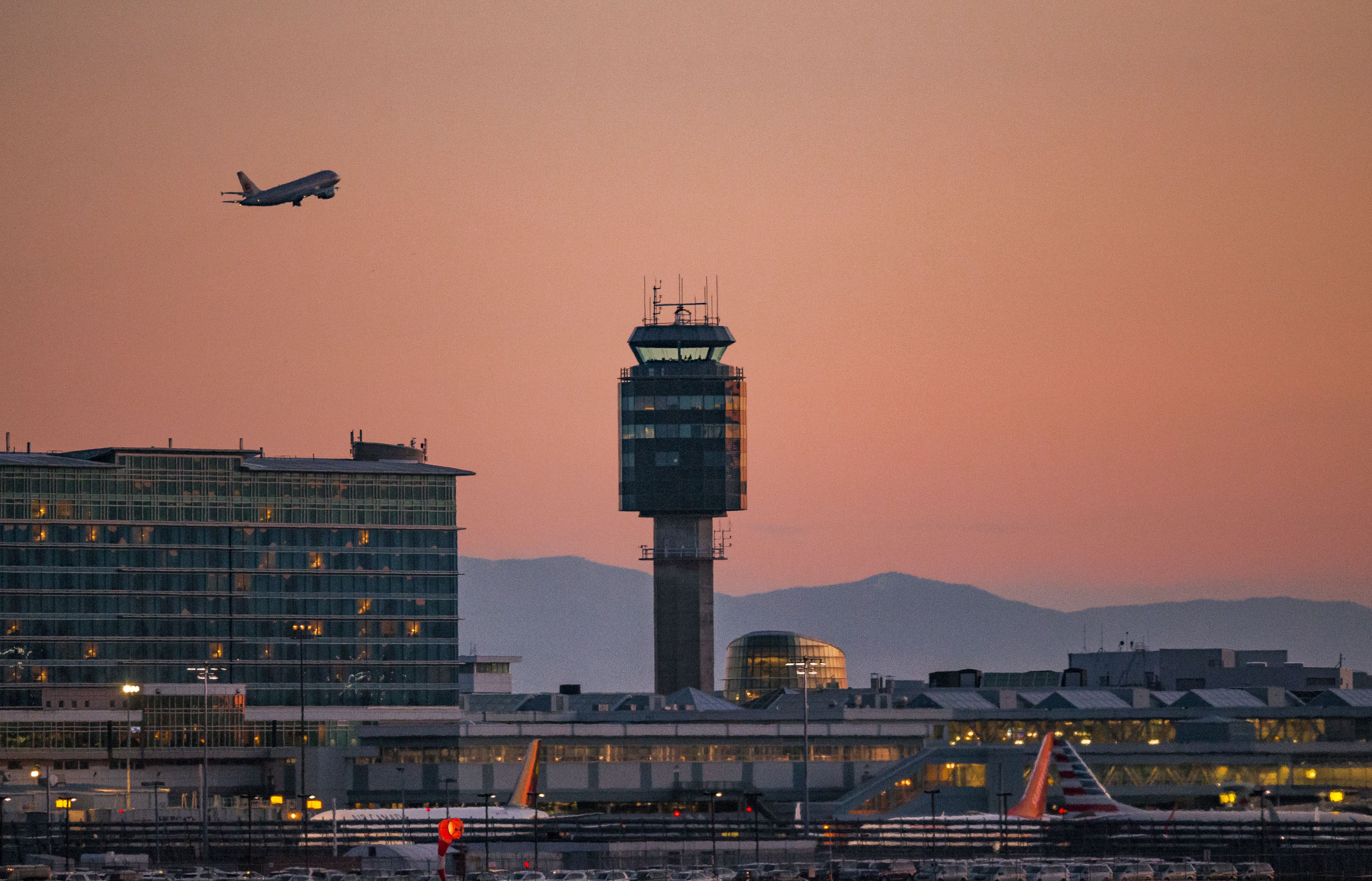 And now you're ready for takeoff. If you have any questions, about travelling through YVR while you're at the airport, you can call our team at 604.207.7077 or send us a DM on Facebook or Twitter and we'll be happy to assist you. Happy travels!