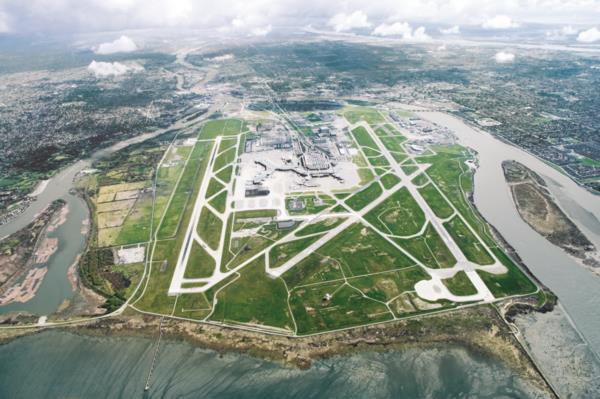 We're proud to announce that YVR is Canada's second airport to achieve carbon neutrality! To make it official we are securing carbon neutral accreditation through the Airport Carbon Accreditation. It's one more important step forward in our roadmap to decarbonize. We reached this milestone in three steps:
Measuring emissions
It's important to know our greenhouse gas (GHG) output before reducing our emissions. Our Climate and Environment Team measures all of the elements that we are responsible for in order to map YVR's GHGs in accordance with internationally recognized GHG protocol.
Reducing emissions
By looking at the elements that make up our GHG footprints we get a sense of where reductions are possible. Some examples include replacing lighting in the terminal with energy efficient light bulbs, electrifying some of our fleet, and exploring the use of renewable fuels.
Purchasing offsets
To take accountability for the remaining emissions, we have purchased high-quality, local carbon offsets. For 2020 we selected the Darkwoods Forest Offset Project in the West Kootenays. Our purchase ensures that the land will not be logged for development. The amount that we purchased is the equivalent of 2,194 homes' energy use for one year.
To learn more about YVR's climate change initiatives visit our
Environment
page.