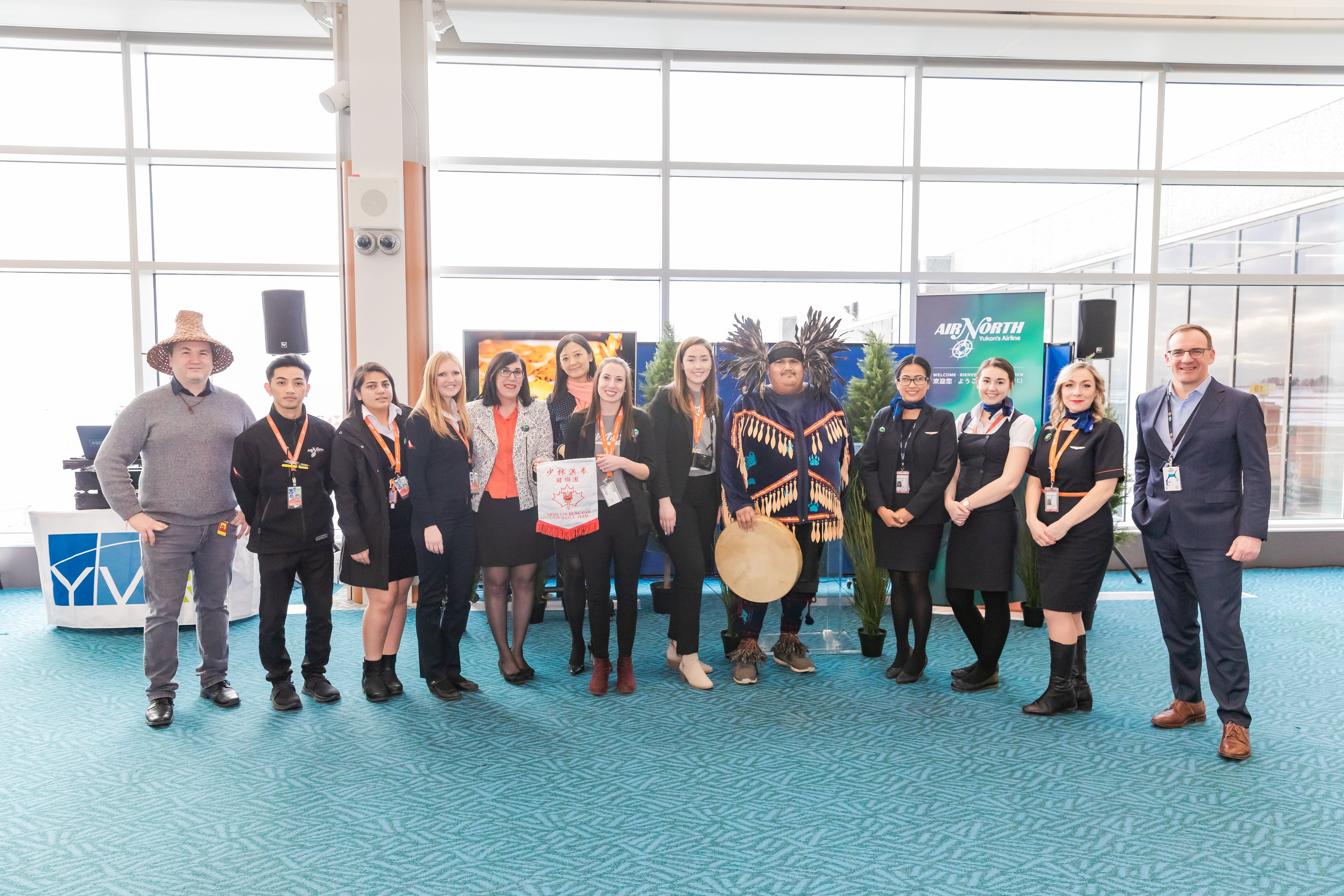 YVR is excited to announce the inaugural flight today of Air North's new service to Yellowknife Airport (YZF). Until March 2, 2020, this twice-weekly service will operate every Friday and Monday, optimizing weekend travel and providing a convenient option for travellers visiting the northern capital cities of Yellowknife and Whitehorse.
"We are thrilled that Air North is introducing a new service to Yellowknife out of YVR," said Anne Murray, Vice President, Airline Business Development and Public Affairs, Vancouver Airport Authority. "Yellowknife is a popular destination for both business and leisure travel with the bucket list experience of the Northern Lights. The addition of this twice-weekly service between Vancouver and Yellowknife provides travellers with even more options to the Northwest Territories."
Bordering the shore of Great Stave Lake and about 400km south of the Arctic Circle, Yellowknife is a popular destination for adventure seekers and nature lovers alike. The endless winter activities include dog sledding, ice fishing, cross-country skiing, snowboarding, and of course, aurora viewing! Did you know that one of the best times to view the Northern Lights is between January and March? With Air North's new seasonal service from YVR, you could be checking off your bucket list this winter!
"We are excited to take this step forward in providing greater air access to northern Canada," said Benjamin Ryan, Air North's Chief Commercial Officer. "Connecting Vancouver and Yellowknife will prove beneficial for the residents of both cities, and act as an additional vehicle for tourism. It will provide the residents of the Northwest Territories an affordable Boeing 737-500 air service to Vancouver, and it will also make the North even more accessible for friends, families, colleagues, business partners and further exploration."
The route is operated on a Boeing 737-500 with 122 seats. The flight departs YVR every Monday and Friday at 14:10 PT and arrives in Yellowknife at 17:35 MT. Leaving Yellowknife, the flight departs at 18:20 MT and arrives at YVR at 19:50 PT.
To learn more about this service and to book, please visit flyairnorth.com.