We can't believe it either! It's been 10 years since YVR was an Official Supplier for the Vancouver 2010 Olympic and Paralympic Winter Games.
2010 was an exciting time for the entire airport community. During the two-month long games period, we welcomed a total of 1.3 million athletes, VIPs, media and airport travellers! And although not built specifically for the games, the addition of the Canada Line and our Domestic Terminal's expanded C-Pier were integral to delivering a great airport experience.
Here are some of the champion moments for YVR: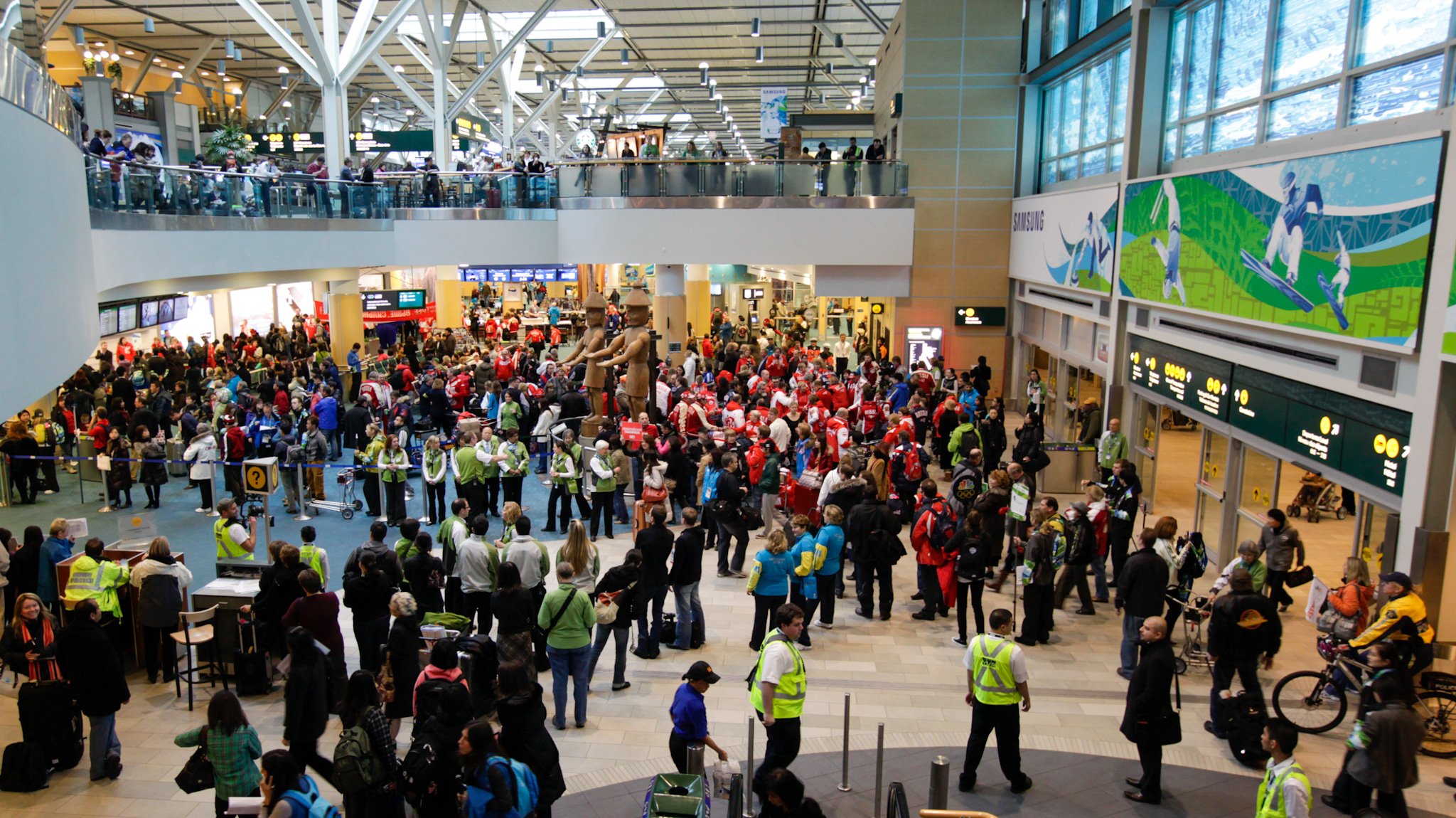 Welcoming the world
In 2010, we worked with our partner airlines and businesses to rally together behind a common goal: to deliver a gold-medal airport experience during the 2010 games! Not only did we conduct customer care training to more than 3,000 airport employees and volunteers to "get their game face on", we maximized the efficiency of our terminal facilities to ensure a smooth and fun travel experience!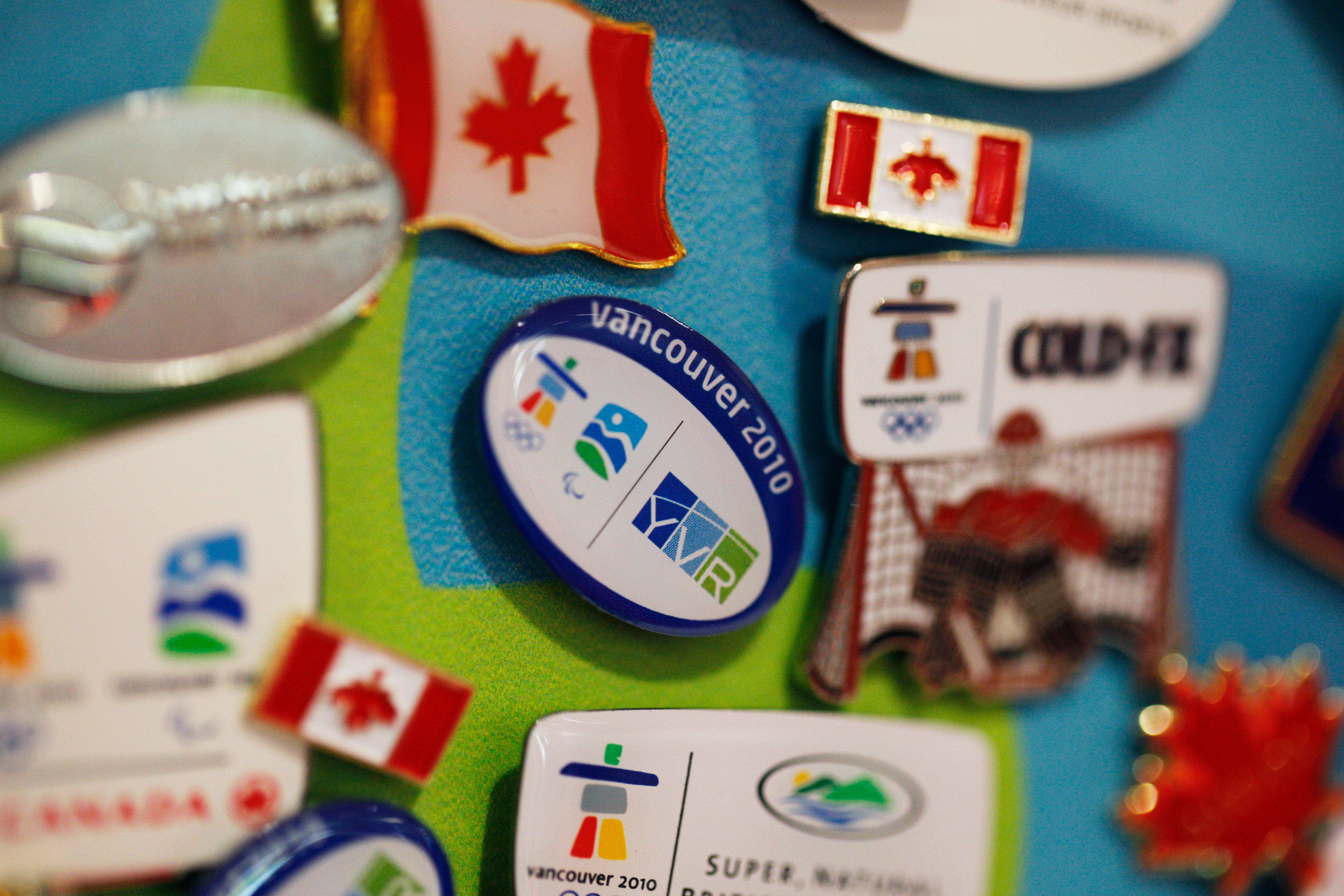 Terminal experience
The international arrivals hall became a United Nations of flags and banners greeting teams from around the world as they emerged from the customs hall, while enthusiastic media and fans eagerly sought photos and autographs. 65 gates and 160 shops and services were available to serve travellers' needs, including six dedicated Olympic stores! To keep Olympic spirits high and ensure a stress-free journey home at the end of the games, YVR introduced live music and entertainment in the terminal such as musicians, mascots, living statues, and photo ops. The entertainment was so well received that the program still exists to date to enhance the in-terminal experience for passengers and make travelling through YVR even more enjoyable.

Record-breaking stats
March 1, 2010, A.K.A. Departure Day, was anticipated to be one of the busiest days in YVR's history. On this day, we processed 37,000 passengers and more than 57,000 bags, including almost 9,000 pieces of oversized athletic equipment! To help accommodate the additional passengers and baggage, operations were supplemented by an auxiliary terminal built on Sea Island.
During the games, the entire airport was swept up in Olympic fever as energy, excitement and patriotism was evident from everyone involved. We are so grateful that we had an opportunity to play a part in the 2010 Olympic and Paralympic Winter Games.
It was a special experience to represent Canada and help provide a memorable first impression for all those attending the games. Thank you to everyone who participated!