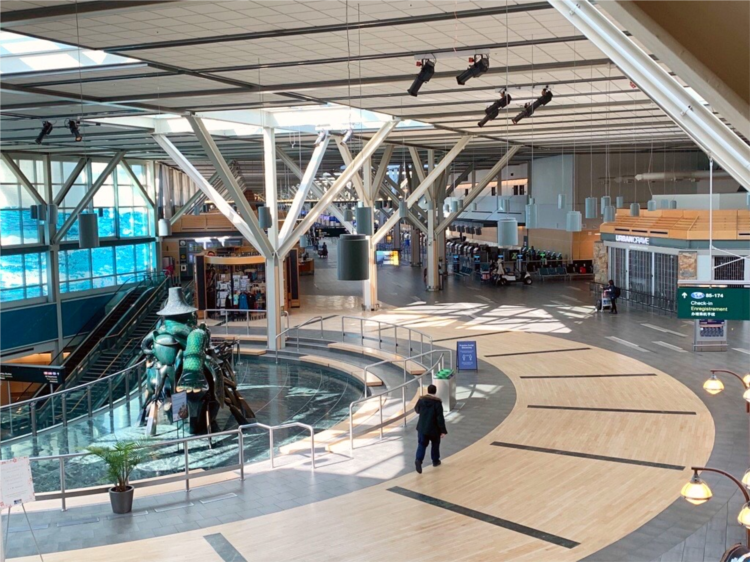 To our valued business partners:
The COVID-19 pandemic is unlike anything the global community has experienced in generations, in terms of human cost and direct impact to our very way of life. In a matter of weeks, it has closed international borders, halted global economies and effectively grounded the commercial aviation industry. I know you are all facing unexpected changes to your businesses and I want to thank you for your support and reassure you that we are in this together.
At YVR, COVID-19 has had a significant impact on passenger volumes and, consequently, our revenues and those of all our business partners. The result is a challenging situation for all of us, and our primary goal right now is to weather this storm in the best way possible.
Although our passenger volumes and revenues have experienced massive declines, YVR must remain open during the pandemic to facilitate the movement of personnel and essential goods such as food and medical supplies. While we are making every effort to reduce our operations and save on expenses, running the airport incurs tremendous costs—from ensuring our service providers are paid to upholding critically important safety and security efforts such as keeping the airport sanitized.
You may have heard the Government of Canada waived rent payable by major Canadian airports through December 2020. While this waiver is greatly appreciated, our rent is calculated as a percentage of our revenue. So, with passenger volumes only a fraction of what they used to be, our revenues are significantly lower and the rent savings will not be what you might expect.
We are a not-for-profit organization with a public interest mandate, and we invest all our gross revenues back into operating and growing the airport. Rent is just one of many costs required to run the airport and even with the rent waiver we continue to face financial pressures during this period of decline. Like all businesses, we are reviewing the various relief efforts announced by the Federal and Provincial governments as we navigate the financial uncertainty of this evolving situation.
We know that your success is our success and we must all be well-positioned for eventual recovery. In recognition of the economic impact we are all facing, we recently introduced a payment deferral program to provide immediate support to our business partners over the next three-months. This offer is available to over 250 Sea Island business partners—from commercial operators to airlines, ground transportation operators and property lease holders.
We recognize this is an evolving situation and no one knows just how long the COVID-19 pandemic will last—whether it's weeks, months or years. However, rest assured we will do everything we can to face this unprecedented challenge. We will continue to evaluate the longevity and ongoing impacts of the pandemic on our financial position and whether we have the capability to support further relief efforts for our partners in the longer-term.
I want to thank you for your support and reassure you that we are in this together. While we don't know when our industry will come back, we do know that eventually it will.