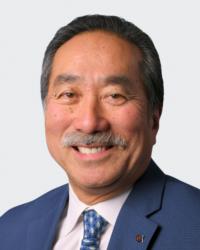 On behalf of the Board of Directors of Vancouver Airport Authority (YVR), Chair Annalisa King is pleased to announce the election of Dan Nomura to the Board of Directors. Dan was nominated by the City of Richmond.
Dan Nomura is President of the Canadian Fishing Company (Canfisco), which operates a fully integrated, sustainable seafood business including fishing, processing and sales. In addition to his extensive leadership experience in the industry, he is active in the community serving on the Board of the Richmond Olympic Oval and previously on the Board of the Nikkei National Museum and Cultural Centre. He also has been a member of several cultural, educational and sport committees, for organizations including the Steveston Japanese Language School, Steveston Community Centre Building Project and the Japanese Canadian Junior Hockey Team 2000 among others.
Vancouver Airport Authority is a community-based, not-for-profit organization that manages YVR. More information on the Airport Authority Board and its Directors can be found on our Leadership and Accountability page.