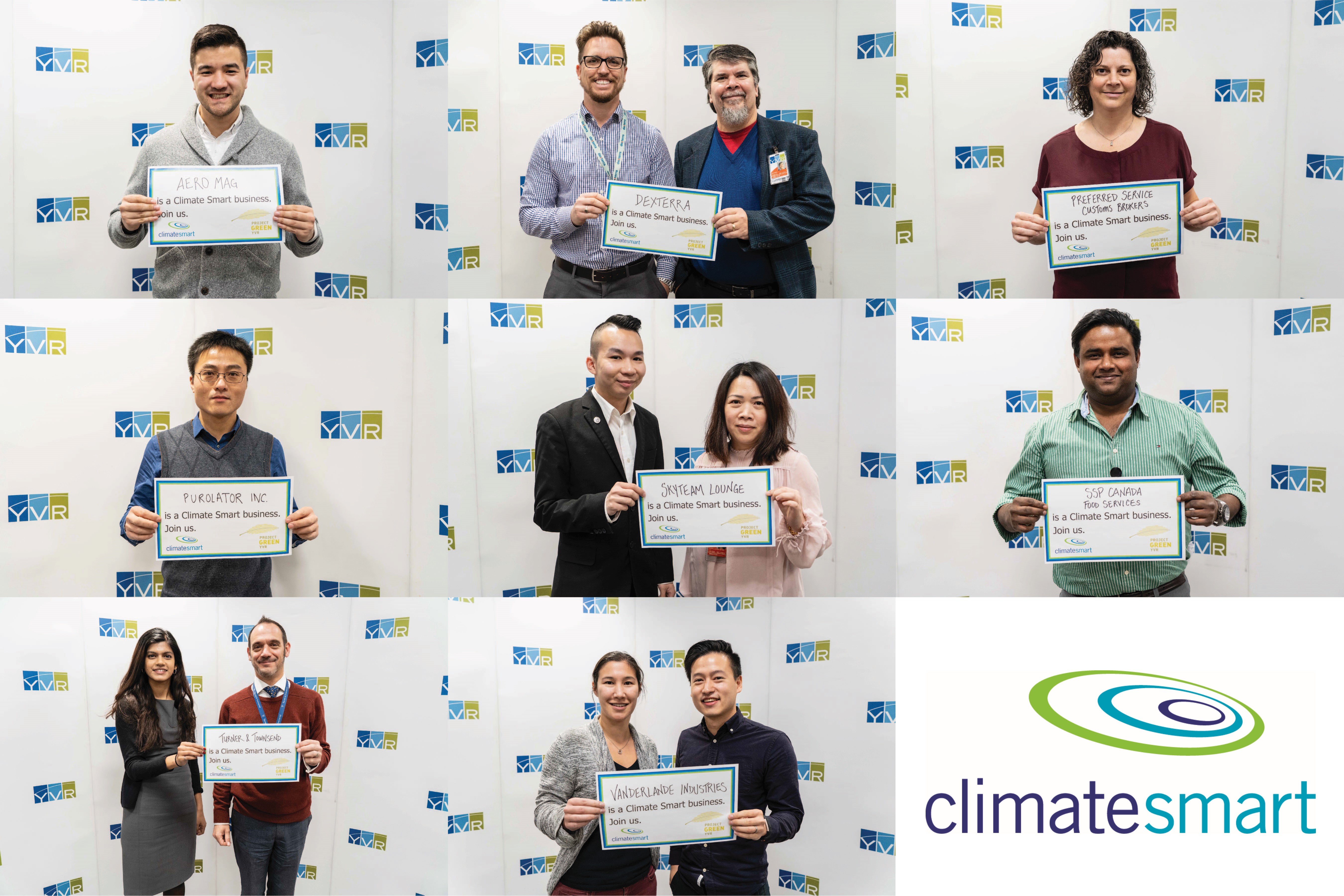 When it comes to reducing greenhouse gas emissions and our impact on the climate, collaboration is key. That's why the Vancouver Airport Authority is proud to fund Climate Smart training and certification for Sea Island Businesses every year through Project Green YVR.
We'd like to extend our congratulations to the businesses who became Climate Smart certified last year: AeroMAG, Dexterra, Preferred Service Customs Brokers, Purolator, Skyteam Lounge, SSP Canada, Talon Helicopters, Turner & Townsend, and Vanderlande.
These businesses attended Climate Smart training in fall 2018, gathered data to accurately calculate their carbon footprint for one year of operations, and developed plans to reduce their impact on the environment.
YVR is recruiting Sea Island businesses to participate in this year's program which begins on February 11, 2020. New businesses are eligible to have their full training/certification costs covered for one year (up to $5,500 value). Register by January 31, 2020 at: climatesmartbusiness.com/yvr/ or contact [email protected] for more information.