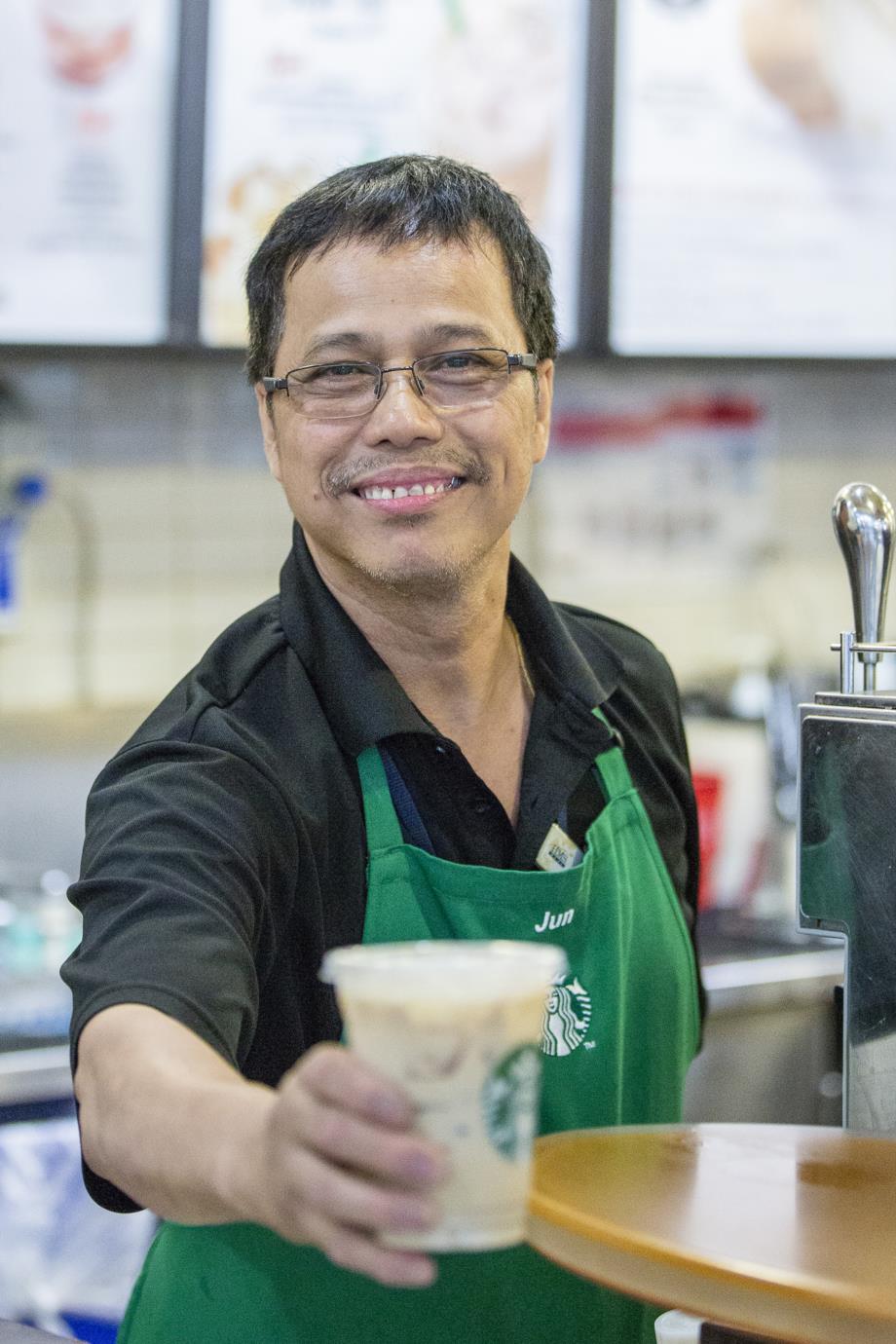 If you're a frequent traveler or a coffee-loving employee on Sea Island, we have no doubt that you've been served a coffee by Jun Bisente, the unsung hero of the Starbucks in the pre-screening area of Canadian departures. After joining HMSHost shortly after June 1994 when Starbucks first opened at YVR, Jun is now the longest standing employee at the airport Starbucks location. Today, Starbucks and Jun are both celebrating major milestones – 25 years at YVR!
During his many years of service, Jun has been an integral member of the Starbucks and HMSHost family. He always has a smile no matter what time of day you go by for a coffee fix. In fact, his infectious and friendly personality has been acknowledged by many of our passengers through YVR Stars – the airport's official recognition program that recognizes employees or volunteers that go above and beyond.
In his YVR Stars nomination, passengers mentioned his exemplary customer service – he gets to know regular customers and will recognize many people by name. And anyone who goes to Starbucks knows how upbeat Jun and the entire Starbucks team is, spreading their cheerful energy to anyone who experiences their harmonized service.
Jun, we thank you for your amazing work and look forward to visiting you for a Starbucks coffee!
Have you seen amazing customer care in action at YVR? Or has someone gone above and beyond? If so, please let us know and nominate them for a YVR Star. Tell us your story @yvrairport using the hashtag #YVRStars, visit yvr.ca/yvrstars or send us an email at [email protected].