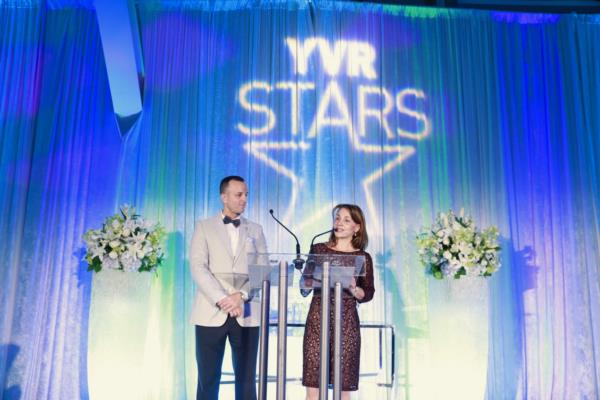 The past year at YVR has been full of standout moments, from being named the Best Airport in North America for the 9th consecutive year to celebrating our 25 Million passenger milestone. While big moments like these highlight YVR as a whole, it's important to recognize the individual members of our team that go beyond, every day to make every success we accomplish possible. That's why we started the YVR Stars program in 2015.
Now in its fourth year, YVR Stars is a program that recognizes standout members of the YVR community who truly make a difference.
Last night our annual gala was held to celebrate some of these individuals from our Green Coat volunteer program, retail partners, airline staff and more. Four awards in particular were given to recognize outstanding work in the categories of Safety, Teamwork, Beyond, Every Day and Compassion. Our winners, and their inspiring stories, can be found below:
TEAMWORK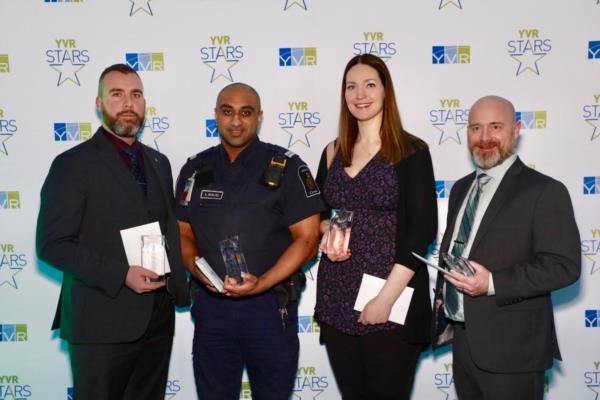 When a family was separated and during travel in extenuating circumstances, CBSA Officers Aman, Nicole, and Scott along with Rob from Securiguard came together to find a quiet place to stay while their travel documents were worked out, even arranging food, diapers and snacks for their children. Thanks to their selflessness, the family was cared for while they waited to be reunited and make their way home.
BEYOND, EVERY DAY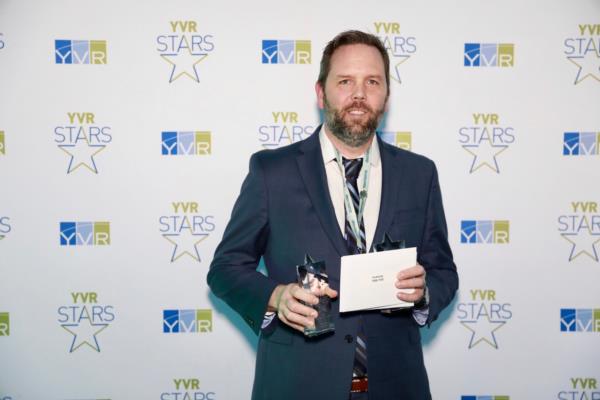 Billy and Allister were able to assist an elderly couple with dementia who had missed their connecting flight. Working quickly in collaboration with their concerned son who had called from Ontario and a terminal duty officer, they helped the couple book a last-minute reservation at the Fairmont YVR , escort them there and secure a flight the next day. Their resourcefulness helped save the couple's trip and ensured they made it safely to Victoria the following day.
Billy and Allister's manager was on hand to accept the awards on their behalf.
CARE AND COMPASSION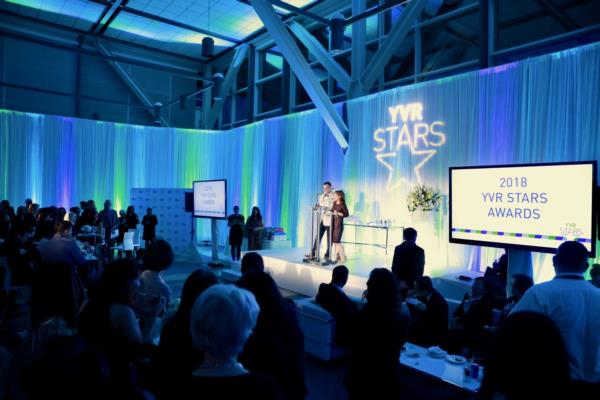 Waiting for the train home after his shift with G4S, Kamal noticed a woman confused and frustrated with her inability to buy a ticket for the Canada Line. Instead of ignoring the situation, Kamal went as far as to exit the platform and show the woman how to purchase a ticket before helping her though the gate so that she could continue her journey. Kamal's actions showed inspiring selflessness.
Kamal was unable to join us for the evening and he will receive his award when he's at work next.
SAFETY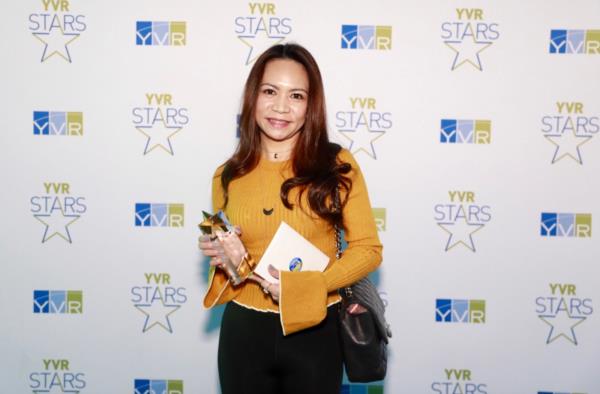 Jennifer came to the help of an elderly customer who had taken a fall and badly injured himself. When she happened upon the scene, she quickly assessed the situation and began administering first aid until the paramedics arrived. Her knowledge and prompt actions were greatly appreciated by all.
If you know somebody at the airport who has gone above and beyond, we want to hear about it. Nominate them at yvr.ca/yvrstars.