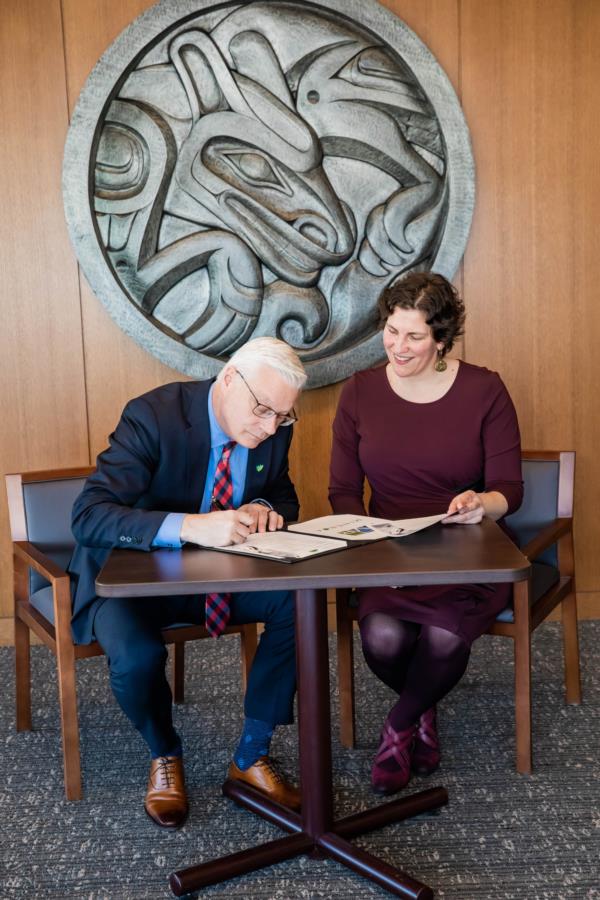 Happy International Women's Day! Today, we are excited to announce that our President & CEO Craig Richmond has signed the Minerva BC Diversity Pledge, a public commitment to achieve gender parity in the workplace. With this commitment, YVR joins over 25 CEOs from around the province that have pledged to help support and empower women as leaders in their respective organizations.
YVR's commitment to this pledge is indicative of our commitment to embracing diversity in the workplace. YVR continues to champion women in their career paths. To date, women account for more than 40 per cent of the management team, 60 per cent of the officers of the Executive Team and 50 per cent of the Board, including the Board Chair. Since 2014, Vancouver Airport Authority has sponsored the Women in Management program—an initiative that promotes and supports the advancement of women in the workplace. In 2017, this program launched Women's Development Circles, a series of group conversations targeting women in non-management roles. Women participate in discussions moderated by a woman in a senior leadership role and have an opportunity to explore a wide range of topics from work-life balance to tangible career advice.
YVR's focus on diversity and inclusion does not stop at our pledge to achieve gender parity. YVR has collaborated with groups such as Spinal Cord Injury BC and Canucks Autism Network to create resources to assist individuals in wheelchairs or with autism when they travel. The airport also sponsors the Project EveryBODY Inclusive Employment Forum, a career fair for persons with disabilities. Currently, YVR is piloting a co-op placement program for Indigenous students and students with disabilities. Additionally, Airport Authority employees are offered diversity training on topics such as disability awareness, queer competency, mental health awareness, and Indigenous awareness.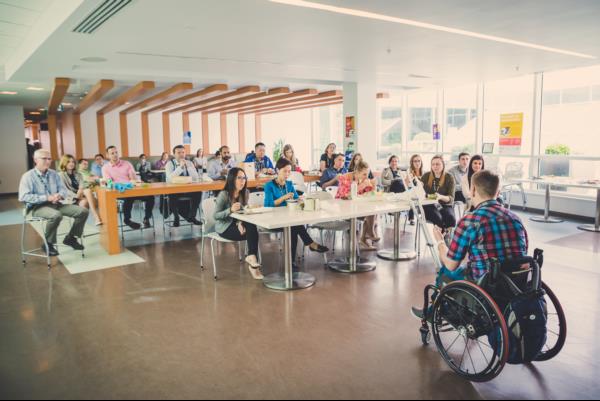 All of these initiatives have contributed in YVR's distinction as one of Canada's Best Diversity Employers for the second year in a row. We are proud to celebrate our diverse workplace, not because of the awards and distinctions we have received, but because of the positive changes that it brings to our company culture, productivity, and economic growth. Today, and every day, we celebrate the positive impact that women have had in our workplace and personal lives.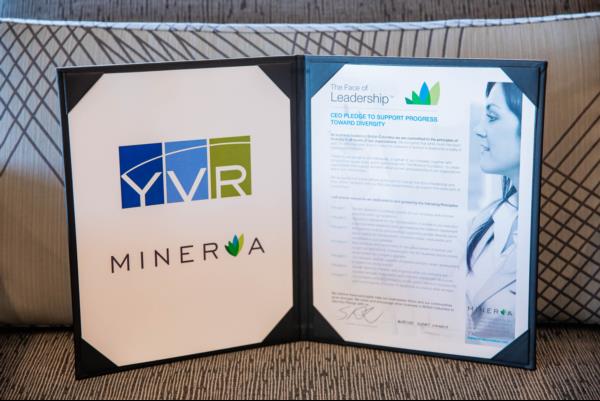 Minerva BC is a registered charity that has directed more than $10 000 000 towards leadership and career exploration programming for women and girls since 2001. Since then, the charity has added initiatives designed to help narrow the gender gap, including the Minerva BC Diversity Pledge. Other programs and initiatives include Executive Days and Learning to Lead™, which focus on accelerating change and empowering young leaders.
To learn more about diversity and inclusion initiatives at YVR, please click here.