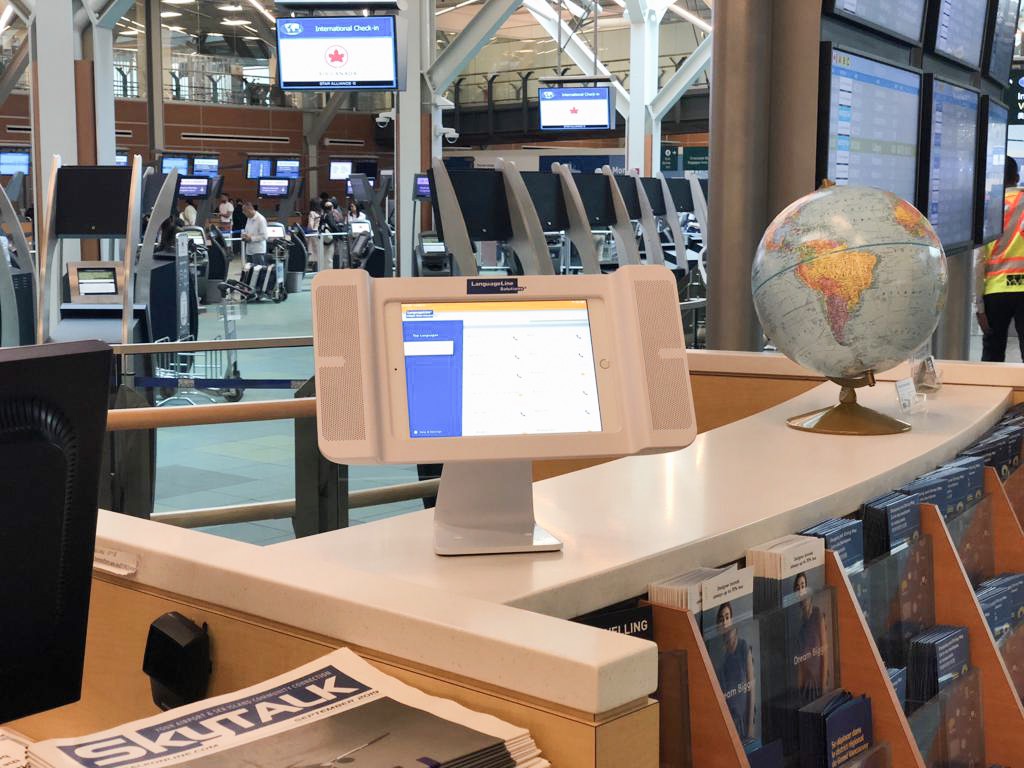 YVR welcomes millions of passengers from all over the world every year—and with them a wide variety of languages. In keeping with our commitment to deliver an outstanding customer experience, we strive to offer services to meet the needs of all passengers, including our popular Language Line which offers phone interpretation in over 240 languages.
Recently we launched our latest service: real-time video interpretation, available in 36 languages including American Sign Language. The new service, which passengers can request through our frontline staff, complements the existing Language Line and allows us to better serve passengers who are deaf or hard of hearing. It supports YVR's goal of greater accessibility by making the airport a more inclusive and welcoming place for everyone.
To learn more about our accessibility initiatives, go to yvr.ca/accessibility.