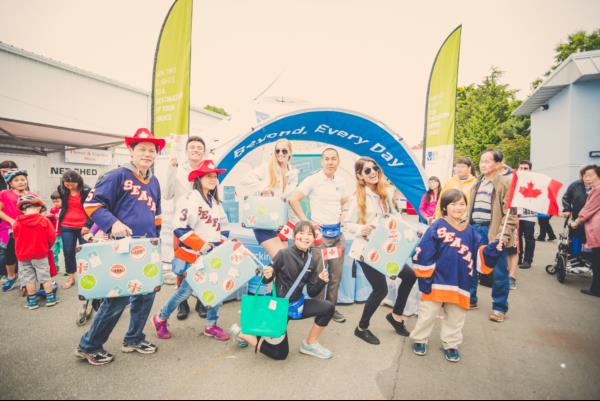 Not sure where to celebrate Canada Day this year? YVR's got you covered! Check out the Steveston Salmon Festival with your friends and family to enjoy a fun-filled day of activities, food, and performances. Since its launch in 1945, more than 80,000 people from all over Metro Vancouver gather at Steveston Village each year to celebrate Canada's birthday and its rich community heritage. Today, we're bringing you Top 5 Must-Do's so you can get the ultimate experience at the festival!
Parade
Start your day off at the parade with a variety of entertainment including marching bands, decorated floats, and much more. The march begins at 10 AM on the dot at Garry Point Park - be sure to arrive earlier to snatch a good viewing spot!


Salmon Barbeque
If you have a penchant for seafood, the salmon barbeque should be your second stop. Starting at 11AM until food is sold out, over 1200 pounds of fresh Wild Pacific Sockeye salmon is expertly barbequed over alder wood fire - served with a bun, salad, and multiple options of beverages. Salmon is the most prized catch of BC fishers, so be sure to grab a plate before it runs out!


Japanese Cultural Show
Interested in arts and culture? Head on over to the Japanese Cultural Show for displays and demonstrations of Japanese art such as origami, bonsai, and doll-making. It'll feel like you've been transported to Japan… without boarding a plane!


Steveston Museum
Learn some cool facts about Steveston's rich cultural heritage and fishing harbors at the Steveston museum - fun fact: the building was built in 1905 and was Steveston's first bank! Works range from photo displays to artifacts, and presents the people and moments that shaped Steveston Village to how it is today.


Dueck GM Fireworks Show
End your day with a bang at the fireworks celebration! This year, the show will have a custom mix of Canadian classics along the Steveston waterfront at 10:15 PM, and I hear it's guaranteed to be magical.
Be sure to tune in to our Instagram stories @yvrairport where we'll be bringing you the action! We hope to see you there!
For more details on the Steveston Salmon Festival, including hours and other fun activities, please visit stevestonsalmonfest.ca.