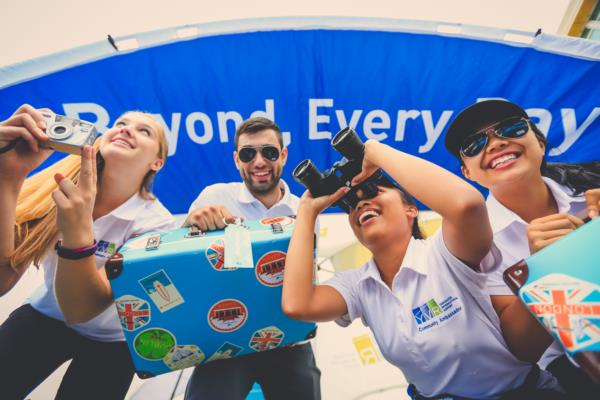 Summer may be ending, but our summer festival series is still on. Why not make the most of the last weekend before the new school year? This Saturday, we'll be at Richmond World Festival taking part in all of the fun. Here are the Top 5 things we're most excited about:
1. FEASTival of Flavour
Across cultures, food is something that brings people together. The FEASTival of Flavour will showcase cuisines from across the world, including tacos, dumplings, curries, and poutine. Come and try one of the 60 food trucks available and get a taste of something new.
2. Your Kontinent: Digital Carnival
This new exhibition will feature shipping containers that have been transformed into pop-up art galleries. You'll see a combination of interactive installations, immersive video projections, virtual reality experiences, and more.
3. Global Village
Head over to the Global Village to learn different cultural crafts. From Origami to Métis Finger Weaving, you'll be sure to take home a new skill. Each workshop is on a first come first serve basis and will last 40 minutes.
4. Antarctica Zone
With all of the forecasted heat, it's essential to find somewhere to cool down. Take advantage of the free ice skating and rentals at Minoru Arena from 6:00 pm to 7:00 pm on Friday, August 30th and 3:00 pm to 4:00 pm on Saturday, August 31st. Don't forget to pick up a cold weather treat at the concession to complete your winter experience.
5. The Various Stages
Throughout the festival, there are going to be over 90 artists performing at 9 different stages. No matter your music taste, there will be something for you to get your feet moving. Click here to find out who is playing when.
Remember to catch our Instagram stories @yvrairport where we'll show you all of the above. Thank you for joining us on this year's summer festival series.
For more information on Richmond World Festival including hours and other exciting activities, please visit richmondworldfestival.com.
To learn more about YVR's community investment program, please visit yvr.ca/community.