Previously on TasteYVR, various authors have documented culinary treats that can be found around our award-winning airport. This edition of TasteYVR, however, is a little bit different. Today, I will be focusing on what I believe to be the peak of the gastronomic pyramid—the best food item available in our terminal building. Yes folks, today we will be reviewing the Guacamole Bacon Thickburger with no cheese, jalapeños added, lo-carb style from Carl's Jr.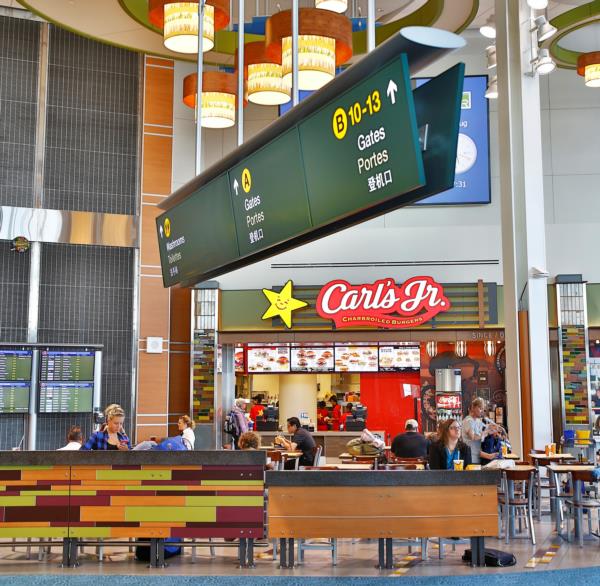 This burger is one item of food which, like a Mozart composition, is comprised of beautiful individual pieces, all working in harmony to create a masterpiece. First, there is the 1/3 pound charbroiled patty, flame-grilled and juicy. This protein-packed powerhouse of a patty is complimented expertly by sweet beefsteak tomatoes and aromatic red onion slices.
These fresh ingredients, as delicious as they are, are still industry-standard fare. What, then, one may ask, truly sets this burger apart? The answer comes with the first bite into the lettuce-wrap bun. That's right, ketogenic and celiac fellows: Carl's Jr offers all their burgers with the option to substitute their fresh-baked buns for a crunchy iceberg lettuce wrap.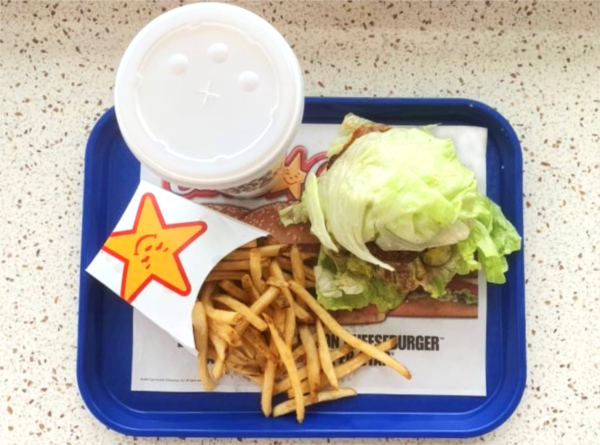 Upon chomping down the crispy lettuce exterior for the first time, one holding the sandwich will notice a hearty dose of creamy guacamole oozing from the lettuce exterior in tandem with a generous helping of Santa Fe sauce so smoky and bold it feels like you've decided to skip your domestic flight and catch a plane to New Mexico instead, enjoying the desert sun as fiery hot jalapeno peppers set your mouth alight. Does it photograph well? Of course not, but the taste makes foregoing an Instagram picture worth it.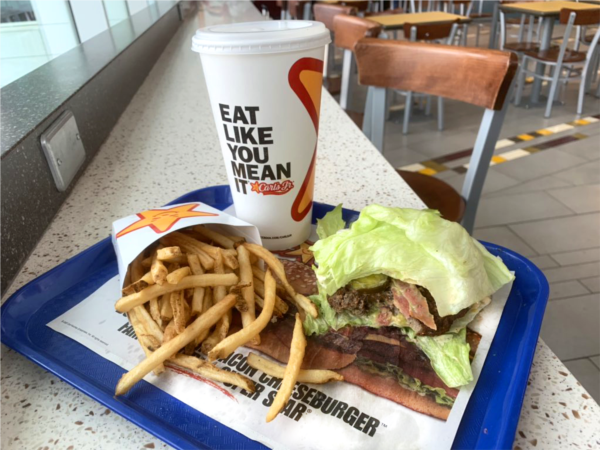 In between bites, feast on Carls Jr's excellent fries, which also come in crisscut® form. It's everything you love about French fries, in the fun and enjoyable shape of everyone's favorite hotel breakfast food. Does it get any more #travelinspo than that?
I truly hope you've enjoyed this review of Carls Jr's Guacamole Bacon Thickburger with no cheese, jalapeños added, lo-carb style. Make sure you give it a try next time you're passing through YVR, and no matter what you choose as your pre-flight meal, snap a photo and tag #TasteYVR.