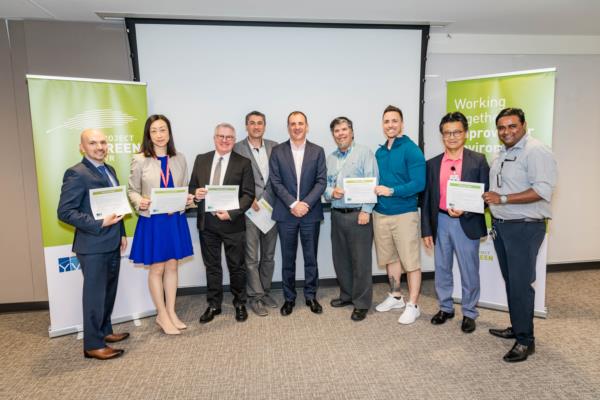 As a community-based, not-for-profit airport, our job is to benefit the region. This includes ensuring we take care of the environment that surrounds us. That is why we launched Project Green YVR on May 22, 2019. Seven Sea Island businesses were brought together to help us launch a sustainability initiative that will help us reduce waste, water and energy use to limit their impact on the environment. These businesses signed on as the founding partners for this project since they have been recognized for exceptional sustainability practices by YVR. All the founding businesses have demonstrated their commitment to improving the environment through energy and water conservation projects or through ambitious recycling targets. Businesses include:
Fairmont Vancouver Airport

World Duty Free Group

McArthurGlen Designer Outlet Vancouver Airport

MTU Maintenance Canada

Dexterra

SSP Canada Food Services Inc.

Harbour Air
Project Green YVR now brings together the Airport Authority's successful environmental engagement programs – with the goal of further supporting Sea Island businesses' efforts to reduce waste, water and energy use while saving money.
The aim is to also bring positive, lasting change beyond operations at the airport by building a community of environmental leaders who get together regularity to share ideas, receive training, and work collaboratively to tackle environmental challenges.

Sea Island businesses, who are not yet apart of this program, are encouraged to join a growing community of environmental leaders and get involved by signing on as a YVR Green Partner.