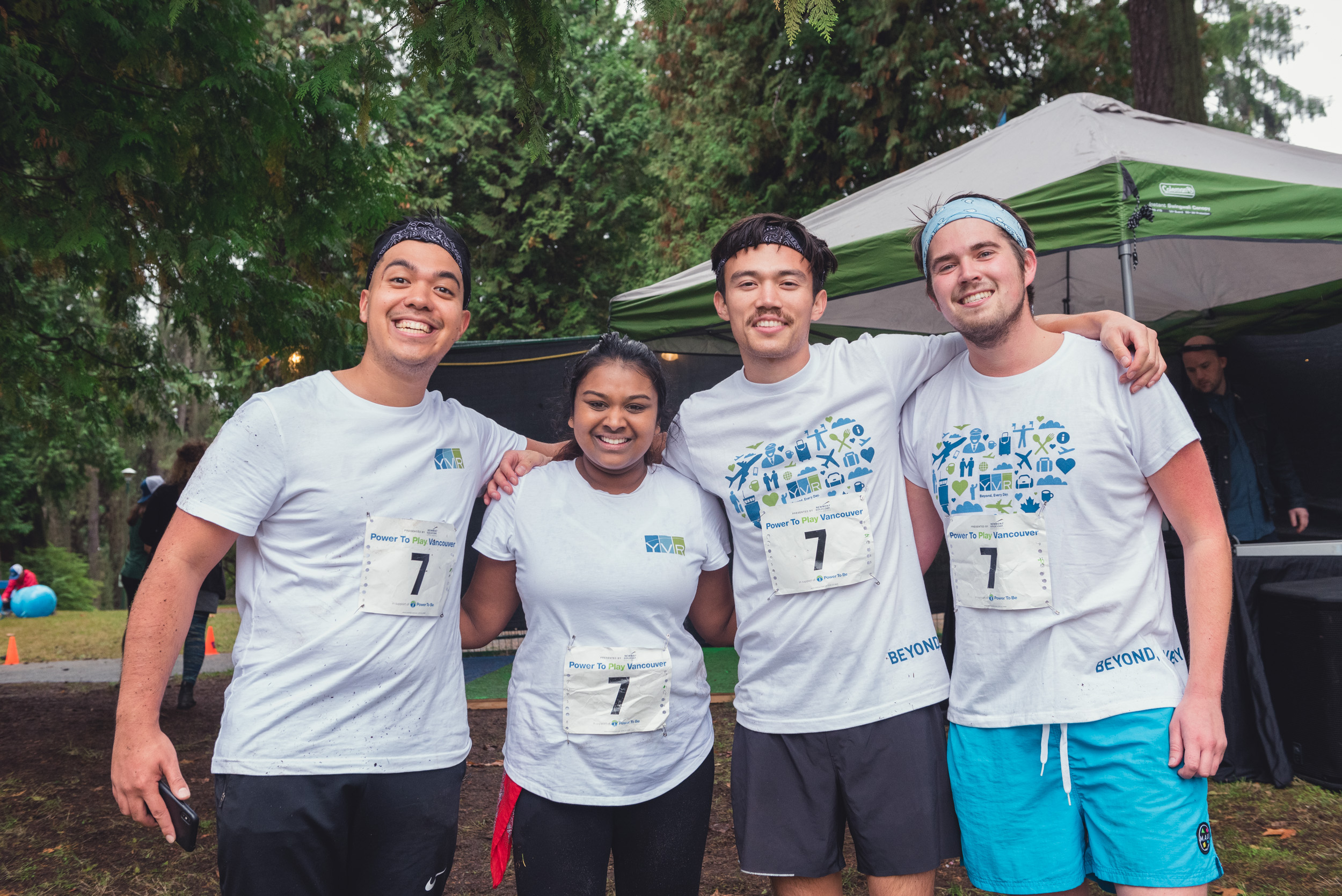 Hey everyone, my name is Elijah and I'm currently working as a Community Relations co-op student at YVR. Since I started in early September, I've been able to attend multiple events like Bike the Night and the Great Canadian Shoreline Cleanup. I'm writing this blog to share about the Power to Be organization and my experience at their event called "Power to Play", which I attended with three of my colleagues.
For the second year, YVR was proud to sponsor the event "Power to Play", which was held at Stanley Park on September 19th. Power to Be is a non-profit organization that started in 1998 and is based in Vancouver and Victoria. Power to Be strives to allow people with disabilities or barriers to access and participate in nature-based programs. At YVR we support organizations that focus on accessibility and inclusivity, which is why we are glad that Power to Be is part of our community investment program.
Power to Play is an annual fundraising event that is made up of 28 teams of 4. Each team either fundraised for the event or sponsored in order to participate. This year, the event raised $330,000, which will allow 1,100 people to access nature-based programs.
My team had a great time participating in the tasks and we were challenged both physically and mentally. Power to Play was made up of 15 different obstacles, spread across Stanley Park. We raced across the park to get to each challenge and covered around 10km's. Each obstacle was different, ranging from building a raft, going through a maze blindfolded, spelling via the NATO alphabet, kayaking and many more.
One thing that was consistent throughout the event, was the need for teamwork and communication. If we didn't support and communicate with each other, then we wouldn't have experienced as much success as we did. Although challenging, this was an event that built us up as a team, was fun and allowed us all to skip a day at the gym… or week. To learn more about Power to Be please visit https://powertobe.ca/.