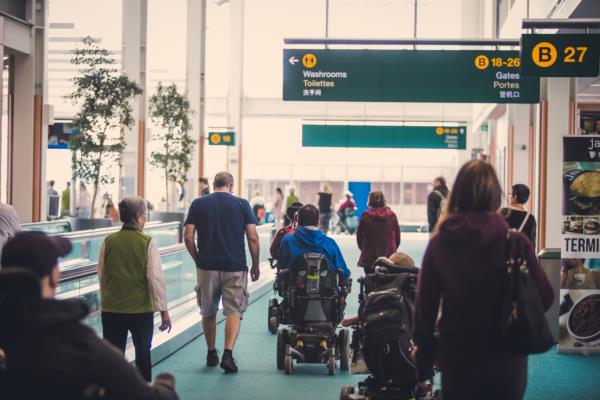 There are many ways to make an airport accessible for everyone. YVR has many physical accessibility features that help people with disabilities and people with able bodies navigate the airport, however it is important to recognize the non-structural aspect of accessibility at YVR. Thanks to many great partnerships, YVR and its accessibility partners offer tours to help people with disabilities practice navigating this space so that they are ready and comfortable for their next flight!
Hosted by YVR, organizations like Canucks Autism Network, Canadian National Institute for the Blind and Spinal Cord Injury BC are able to provide families and people with disabilities the opportunity to practice the check in, security and boarding processes, as well as learn about all the resources available from both the airport and airline to help optimize their next trip through YVR.
For more information about accessibility at YVR visit yvr.ca/accessibility.