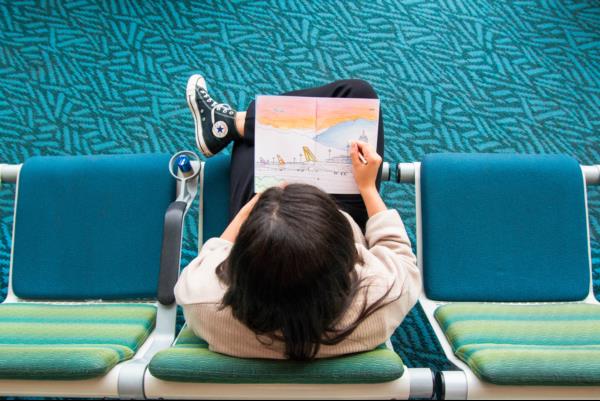 In honour of National AccessAbility Week, we want to share a really invaluable resource that is available to help anxious flyers control their stress when travelling through YVR or anywhere else.
YVR has partnered with the Canadian Mental Health Association (CMHA) to bring you: Fly Calm. This online portal has many resources created solely for people flying with mental illnesses like anxiety. From videos to reading material, this digital resource has plenty of tips, tricks and strategies accessible to everyone with a smart mobile device. You can also visit any YVR information kiosk post-security for a free Fly Calm colouring book.
We talked about our LASI program earlier this week, we just don't want you to forget about our therapy dogs whose only job is to make you happy and mitigate stress at the airport!
Passenger experience is a priority for YVR, which is why we have come together with CMHA and St. John Ambulance to create these resources designed to help all travellers fly calm.