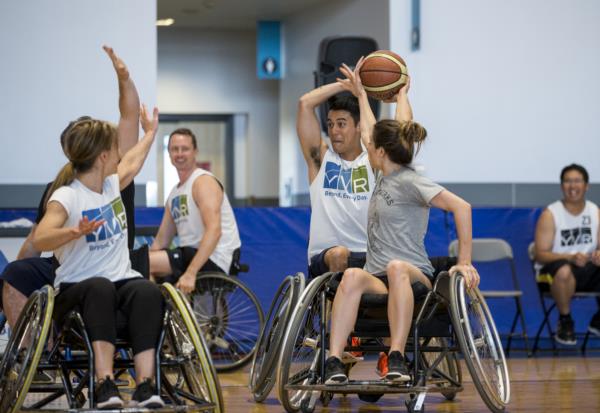 Today is the final day of National AccessAbility Week and so far, we have highlighted some of our animal, accessibility and mental health partners. What we haven't done yet, is introduce you to our partners who are involved in accessible sports!
Some of YVR's accessible sports partners include BC Wheelchair Basketball Society, Sportability, Vancouver Adaptive Snow Sports (VASS) and Vancouver Goalball Club. While these organizations are involved in different, they have similar missions and which align with YVR's commitment to accessibility. Each year, YVR not only sponsors tournaments and events for these partners, but employees have the opportunity to participate in them as well! All of our accessible sports partners accept volunteers, so we encourage you to visit their websites if you're interested in getting involved.
This month YVR was the proud presenting sponsor of BC Wheelchair Basketball Society's (BCWBS) largest annual fundraiser, Hoopfest. BCWBS is a non-profit organization that promotes awareness of accessible sports, providing necessary sport equipment to those who need it and advocating for equal opportunity in physical activities.
Sportability has been providing a safe and fun environment for athletes living with a disability to participate in sports including sledge hockey, boccia, power soccer and 7-aside soccer.
Throughout the year our accessible sports partners host events and fundraisers to create opportunities for people to get involved and support the accessible sports community. Every year VASS hosts the VASS Cup, an event at Vancouver's Grouse Mountain to promote adaptive snow sports programs.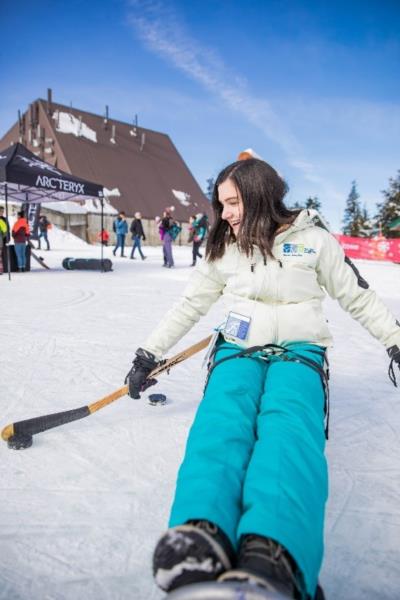 What does the Vancouver Goalball club do? Goalball was created to assist the rehabilitation of World War II veterans and is now a competitive, fast-paced Paralympic sport designed for people who are blind or visually impaired.
While it can be challenging to play sports on a plane, YVR is proud of the relationships it upholds with all of its community and accessibility partners and the work they do towards inclusivity and helping us make sure that everyone who wants to fly, can.