Each year, the Vancouver Airport Authority recognizes exceptional Sea Island businesses for their outstanding commitment, enthusiasm, and innovation in improving the environment with our annual YVR Green Excellence Award (formerly the Clear Skies Award).
The award has been given to YVR tenants since 2011 for everything from reducing greenhouse gas emissions and waste to improving water efficiency and ecosystem health on Sea Island.
We are pleased to announce that Air Canada and Fairmont Vancouver Airport have received this year's YVR Green Excellence Award in the airside/groundside and in-terminal categories, respectively.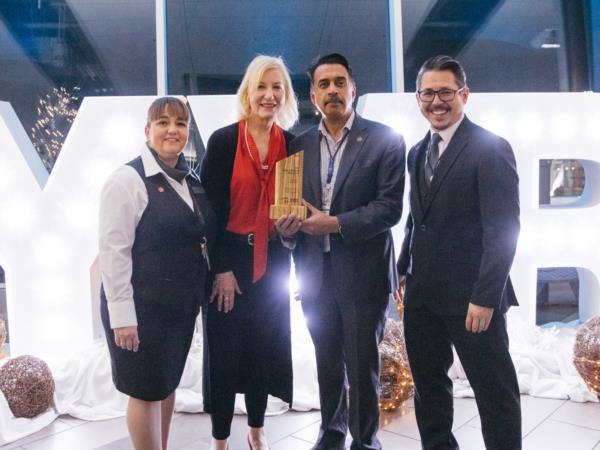 Amrik Bening, Juergen Goennemann, and Meleny Hanrieder accepted the award on behalf of Air Canada. Seen here with Marion Town, Director of Environment at YVR.

Air Canada reduced their carbon footprint in recent years by installing LED lighting in their cargo facility and operations centre and improving HVAC efficiency. This year, they also installed 12 electric vehicle chargers, rolled out new recycling stations in their operations center, and reduced water consumption by replacing flush valves in their large hangars. You may have also seen Air Canada with 345 volunteers at Garry Point on a rainy September day during a beach clean up that they organized with 4Ocean.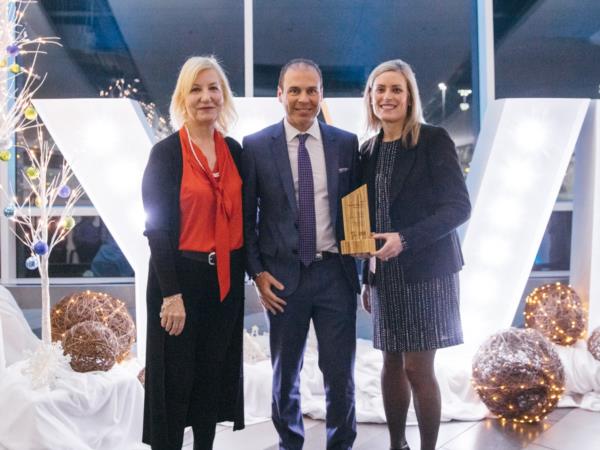 Patrick Gosselin accepted the award on behalf of Fairmont Vancouver Airport.
Fairmont Vancouver Airport were highly involved in Project Green YVR this year; they tracked their carbon footprint through Climate Smart, came 2nd in Waste Wars, and signed on as a founding YVR Green Partner. In recent years, they reduced energy consumption by upgrading heating and cooling controls in guest rooms, eliminated single-use plastic items, and donated soap and food to community organizations instead of letting it go to waste. The hotel were also recipients in 2011 and 2013.
This year, two organizations received honorable mentions – London Aviation Centre and Vanderlande - and 10 other organizations were nominated.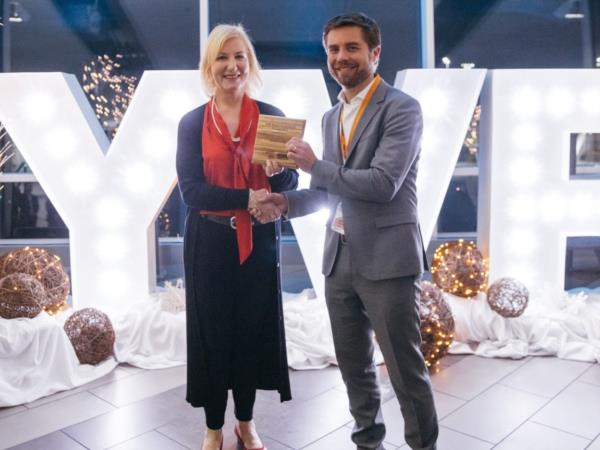 Floris Sjer accepted the award on behalf of Vanderlande (London Aviation Centre was not able to attend the ceremony)
Thank you to the entire Sea Island community for your continued support and commitment to improving the environment and congratulations to the winners!