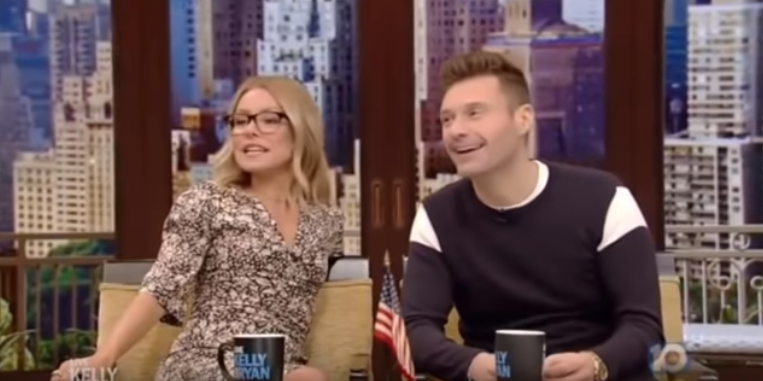 On a recent episode of Live with Kelly and Ryan, host Kelly Ripa gushed about the shopping at YVR and the airport in general. "I want to be buried in the Gucci at Vancouver Airport. I would like my ashes scattered there… I'm telling you that airport is just gorgeous," she said.
Why is this important? Live with Kelly and Ryan is the number one syndicated talk show in America and averages millions of viewers every single day! So, when Kelly Ripa shares how amazing YVR is with her vast audience, it means more people are aware of this incredible passenger experience available at our local airport. They are aware of the great shopping, the new and delicious food and beverage options and the spectacular art and architecture that gives YVR a breathtaking Sense of Place.
Then they fly through YVR too instead of some other airport (*cough* SEATAC). And all those passengers add up to more flights, and more flights means more jobs, and more economic health for our amazing city and province, and EVERYBODY benefits. And it's all thanks to the unique way in which YVR is operated as a community-based, not-for-profit airport. That unique operating model means we reinvest all of our profits back into the airport, and that investment results in great travel experiences, and those experiences translate in to passenger growth, and then that growth means more profits and jobs and those profits get reinvested back in to the airport and our community! It's the cirrrrrrrrrrrcle of life.
So, thank you, Kelly Ripa! And thanks to our community for understanding why supporting a locally run airport matters. Watch the video below starting at the 09:25 mark to see what else Kelly had to say. Oh, and we reached out to Kelly who might be visiting us in August so stay tuned!