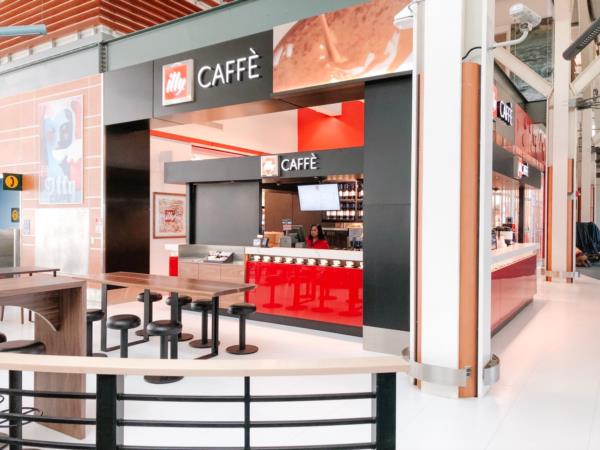 illy Caffè is officially open for YVR passengers travelling out of the International terminal. Located near gate D65, this family owned coffee chain is known as a global leader in sustainable high-quality coffee, producing the unique illy 100% Arabica blend made out of nine of the world's best selections of Arabica.
Around the world, more than seven million cups of illy coffee are served every day in over 140 countries in the finest cafés, restaurants, hotels and in offices and homes. Coffee is purchased directly from farmers and prepared by expertly-trained baristas. illy baristas are trained by the company's renowned University of Coffee faculty. The training spans expert coffee preparation, from traditional espresso, latte and cappuccino, to brewed coffee and original specialty drinks.
Vancouver travellers that are fans of the brand, and those unfamiliar with illy coffee, will be delighted by the delicious and diverse offerings of the new illy Caffè. The set up at YVR offers a full-service café with a bright, modern, welcoming vibe and lots of food and beverage options. This includes a variety of fresh sandwiches, healthy snack cups and decadent baked goods. There is designated seating for customers, separate from gate seating, to the left of the coffee bar.
On August 1, YVR will be celebrating the grand opening with a celebration featuring live music, a cool ice sculpture and lots of decorations, providing fans plenty of illy Caffè photo ops.