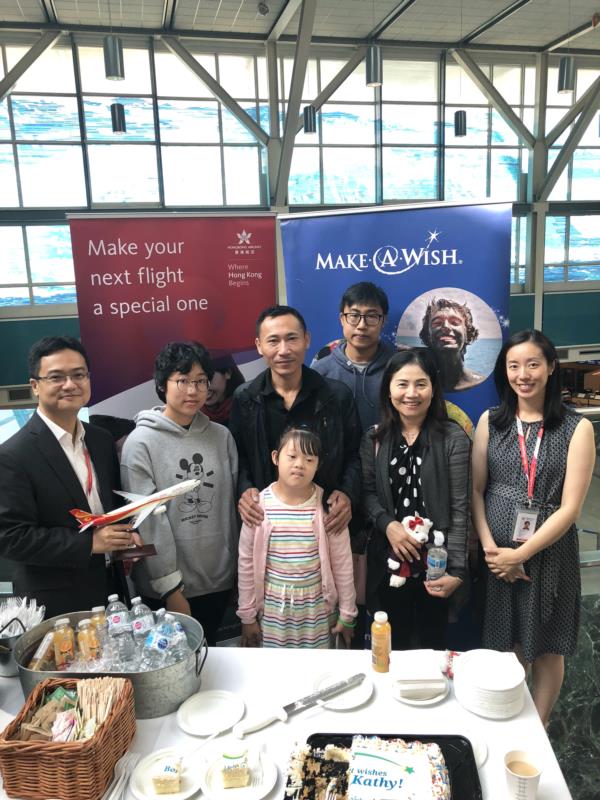 Kathy Tran, a 17-year-old Vancouver teen's wish of travelling to Asia with her family came true with the help of Make-A-Wish BC & Yukon and the gracious generosity of Hong Kong Airlines on July 16th, 2019.
This celebratory take-off to Hong Kong and Tokyo marks Kathy's triumph over lymphoma and the first of many adventures to come. Kathy was diagnosed with lymphoma in March 2018 and went through five months of treatments.
With the generosity and spirit of "Delivering More," Hong Kong Airlines has graciously covered the cost of Business Class seats as well as co-hosted a special send-off event with Make-A-Wish at YVR for the Tran family.
YVR is proud of its partnership with Hong Kong Airlines. YVR has always been a special place for visitors and travellers alike and with the help from our amazing partners, like Hong Kong Airlines, YVR is able to be part of exciting adventures, like for Kathy and her family.
We hope that Kathy and her family have a memorable and exciting time in Asia and we can't wait for Kathy to enjoy the rest of her upcoming adventures!