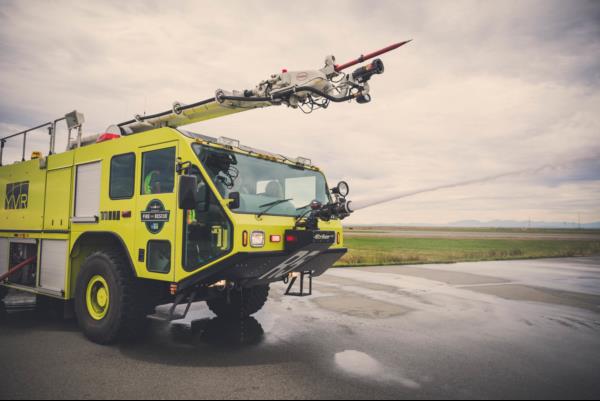 Have you ever dreamed of working at YVR? This month we're highlighting an array of opportunities that Vancouver Airport Authority is currently hiring for.
Airfield Operations & Emergency Response Specialist (Full-time and part-time)
Airfield Operations and Emergency Response Specialists are vital in ensuring the safety and security of the travelling public. Working alongside a dedicated team of individuals, the team provides aircraft rescue firefighting services, first response for airside emergencies, emergency medical first response both airside and within the terminals, airside inspections and other activities that contribute to the overall safety and security of the airport. An Airfield Operations & Emergency Response Specialist must be a highly skilled team player, with the ability to deal quickly with any kind of situation, as the airport operates 24/7. See full-time details here and part-time details here.
Concession Leasing Representative
Candidates for this role should have a business mindset towards being creative with ideas and solving issues. A good background in finance, an exposure or experience to understanding the aspects of a successful business proposal together with the drive to create a win/win situation. In addition, a clear ability to interpret the implications of the legal documents and how the financial pro-forma affects the framework of the proposal is an asset. 2 to 3 years of recent, related experience in the airport/aviation industry is preferred for this job, with demonstrated experience in budgeting, forecasting and revenue reporting, supplemented by a bachelor's degree in business (specialization in finance preferred) (CFA designation is considered an asset); or an equivalent combination of training and experience. Find more info about this role here.
Revenue and Expense Analyst
YVR is looking for a permanent, full time Revenue and Expense Analyst in the Innovative Travel Solutions (ITS) Department. ITS is a business unit within Vancouver International Airport and is responsible for developing and delivering industry-leading travel technology that enhances the overall traveller experience and airport performance at YVR and at other airports around the world. Candidates ideally possess 5 or more years of recent, related experience, supplemented by a bachelor's degree in Commerce and a CPA designation; or an equivalent combination of training and experience, as well as demonstrated experience building complex financial models, working with inventory and knowledge of inventory best practice. See full job description here.
Millwright
Safety is at the core of everything we do. We're innovative, fun and invest in our people. With that in mind, we have an opportunity for a full-time Millwright to join our Maintenance Department. The successful candidate will perform all aspects of preventative and corrective maintenance on various systems within the Airport Authority Building and Assets. Key responsibilities include repairing and maintaining mechanical and electrical equipment. Interested? Click here to learn more.
To view the rest of our open positions, and for more information about the ones described below, visit yvr.ca/careers.