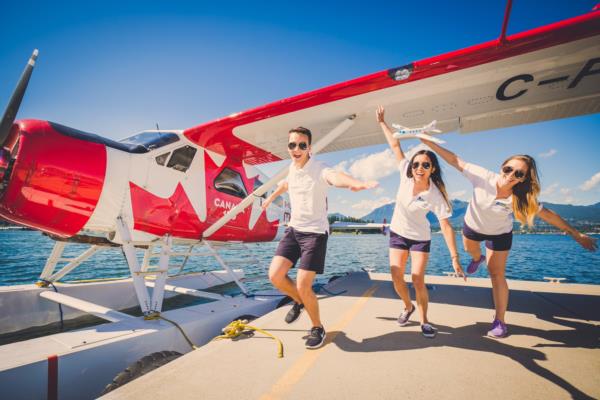 A new year is upon us and YVR is looking for motivated individuals to join our team and make 2019 our best yet! There are more than 20 jobs open at YVR this month, here are five we'd like to highlight.
Electrician – Maintenance Department
As a full-time member of the Maintenance Department and a part of a cross-functional team, the successful candidate will perform all aspects of preventative and corrective maintenance on various systems within the Airport Authority's buildings and assets. Key responsibilities include repairing and maintaining electrical and mechanical equipment. More information can be found here.
Human Resources Analyst
Our Human Resources department is looking for a passionate and skilled new team member. The successful candidate will maintain and administer all human resource system applications for the company, provide support for end users, and collaborate with IT to develop, administer and integrate various systems. Qualifications include three years of experience working with cloud-based Human Resource Information Systems with responsibility for system and end user support, advanced knowledge of human resources, payroll, and benefits principles and a passion for serving customers with a team-first mentality. More information can be found here.
Manager – Financial Reporting
If you are a passionate individual with CPA designation and experience with SOX or CSOX documentation and testing, this managerial position is perfect for you. The Manager, Financial Reporting will be responsible for a wide and exciting portfolio. This includes overseeing and reviewing the preparation of the quarterly and annual financial statements and developing, maintaining and sharing company accounting policies in accordance with the Accounting Standards for Not-For-Profit Organizations. Learn more about this position here.
Manager – Commercial Services
A manager is being sought for our Commercial Services Department, focusing on leasing and property management. Key responsibilities include managing real estate and leasing functions as well as long-term planning aspects related to the terminal building's real estate portfolio. Qualified candidates should have ten years recent and related experience in real estate and property management and negotiation, five years supervisory experience and a bachelor's degree in business or equivalent combination of education and work experience. For more information, click here.
Manager – Land Development and Leasing
The Manager, Land Development and Leasing will be responsible for planning, proposing and developing comprehensive business cases for the execution of mixed use and standalone land development initiatives for YVR. The successful candidate will help YVR optimize land use through developing business activities consistent with both the airport's long-term Strategic and Master Plans, which include reaching our goal of 29 million passengers by 2020. Find out more here.
For full job descriptions or to apply for other positions please visit yvr.ca/careers.