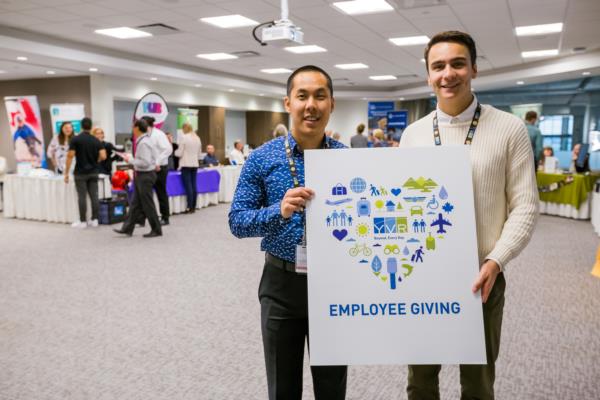 It's February, the month of love and searching for that special someone or something. This month's edition of Hot Jobs features five jobs at YVR that could be the perfect match for you.
Technical Specialist, Permits
YVR's is searching for a dedicated team player to join our Engineering Services Department. The successful candidate will direct and control the Facility Permit Program for future facility alterations and construction in accordance with all applicable Airport Authority regulations. Applicants are expected to have 5 years of recent, related experience and hold a two-or-three-year technical or community college certificate or diploma relevant to construction. Thorough knowledge of NAV Canada and Transport Canada regulations pertaining to airport construction practices is an asset. For more information on this position, click here.
Junior Technical Analyst (Network)
If you have experience in IT and are looking to join a collaborative and engaging team, this position could be for you! Our Information Technology Department is seeking a talented and motivated individual who holds a two-to-three-year certificate or diploma in an IT-related field and has related co-op work experience. Applicants should be comfortable with public speaking and possess robust interpersonal and writing skills. Key responsibilities include triaging, responding, evaluating and resolving tickets as well as monitoring system status and performance. To learn more about this job posting, click here.
Manager, Commercial Services
Our Parking and Ground Transportation (PGT) team is searching for a manager. The successful candidate will manage PGT operations at the airport, including overseeing day-to-day services with a focus on maintaining safety, operational excellence and customer care. Candidates should have minimum 10 years' recent and related operations management and planning experience supplemented by a bachelor's degree in business or equivalent education. For more details about this position, visit this link.
Safety Advisor
YVR has a proud history of having one of Canada's best health and safety cultures, and our Human Resources team is looking for a motivated individual to help maintain that excellence. A successful applicant to this position will have the responsibility of enhancing and continually improving the Airport Authority's health and safely management systems. Candidates should have experience developing and leading field health and safety management programs and be a team player with excellent communications skills. To apply for this position or learn more, click here.
Human Resources Advisor
Our diverse and innovative Human Resources team is searching for a new team member. This position focuses on labour relations in addition to leading employee programs and working on Talent Strategy Initiatives. A successful applicant will ideally have five or more years' experience in a unionized environment and a strong knowledge of labour relations practices. A business degree with a focus in human resources, organizational development or labour relations is a key qualification. Strong work ethic and conflict-resolution skills are an asset. To learn more about this position, visit this link.
These are just 5 of the more than 30 jobs currently open at YVR. To see all the positions which you may qualify for and to apply to join our team, visit yvr.ca/careers.