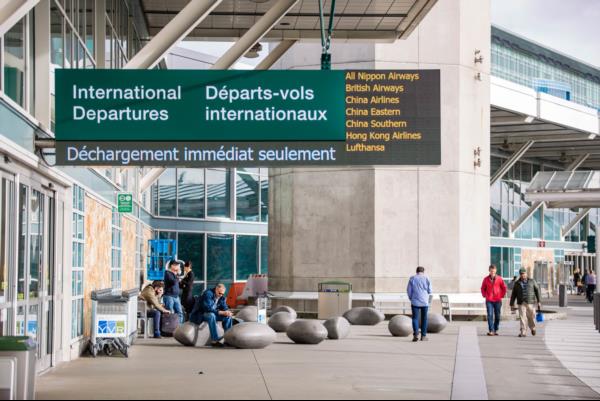 YVR has been recognized as one of BC's Top Employers for 13 consecutive years. At the airport, we offer an exciting place to work with various development opportunities and a holistic approach to wellness. Sound like a fun job? We have some openings for potential new team members this summer. Here are some of the top jobs this month:
Project Engineer
This full-time opportunity for a Project Engineer entails reporting to the Manager of Airport Terminal Projects. As a Project Engineer, you will oversee the construction, commissioning and successful turnover of the airport's new Central Utilities Building. The successful candidate will have a minimum of two years' recent experience, supplemented by an undergraduate degree or an equivalent combination of training and experience. If you are interested in learning more about this opportunity, click here.
Information Security Specialist
Are you looking for a role in IT? Well, YVR's IT department is looking for you too! The successful candidate will be a security advocate with IT teams, business stakeholders and end users to design, integrate, and advance Information Security in alignment with the Airport Authority's business objectives while meeting its compliance, legal and regulatory requirements. We're looking for someone with 5 or more years of relevant experience and a BSc in computer science or related field. For more information, visit here.
Legal Counsel
YVR's Legal Services Department is searching for a full-time Legal Counsel focusing on real estate and privacy. Reporting to the Director, Legal Services, the successful candidate will work closely with YVR's leasing and development teams to provide legal advice on their projects at the airport. The candidate ideally has at least three years of relevant experience at a corporate/commercial law firm or in-house legal department, is a member of Law Society of British Columbia in good standing and has experience in commercial leasing and general corporate law. To learn more about this job posting, click here.
Coordinator, Security Operations
Reporting to the Manager, Security Operations, you will be providing technical support and system administration on various security programs, conducting and/or assisting in security investigations and managing the development/implementation of security projects. Candidates should have 5 years of related experience and a broad based understanding of security philosophy and Canadian Law as it pertains to airports. Find more info and apply to this job here.
You can find more opportunities at yvr.ca/careers.