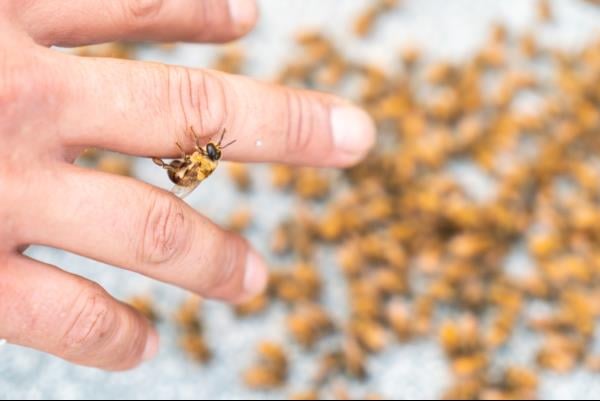 Have you heard the latest buzz? Vancouver International Airport is eagerly awaiting the arrival of thousands of new flights this spring…honey bee flights, that is! YVR is getting honey bees.
YVR is incredibly proud to take part in the movement for a more eco-conscious airport by installing beehives that will increase the bee population and help pollinate the vegetation that sustains Sea Island's wildlife. This project is realized in collaboration with Alvéole, a social beekeeping company. Each hive aims to create greater ecological awareness, allowing people to reconnect with nature and adjust our sense of responsibility towards the environment.
YVR is continually working to improve air and water quality and the amount of protected wildlife that surrounds the airport. The addition of Italian honey bees on the north side of Sea Island will play an incredibly important role in the eco-health of our community.
And just in case you are a little bit worried about having bees buzzing around Sea Island, Italian honey bees are well-known for their mild temperament making them perfect Sea Island cohabitants. Stay tuned for updates as this exciting project clears for landing.