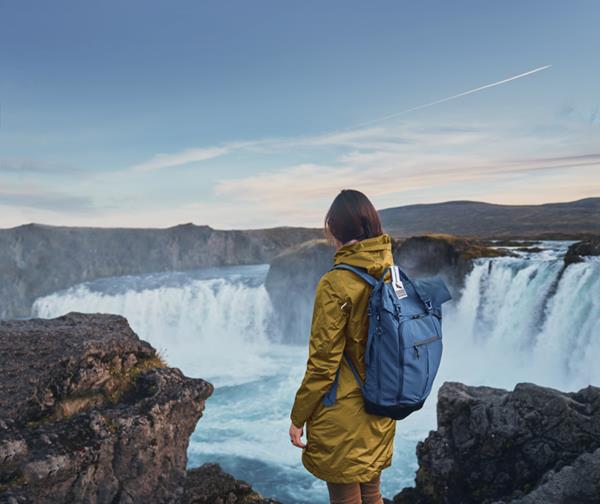 Photo courtesy of Icelandair
Iceland has skyrocketed in popularity as a tourist destination over the last decade. People flock there to experience everything from whale watching to the stunning Northern Lights to sampling unusual delicacies like fermented shark. Getting to Iceland from Vancouver couldn't be easier with the daily, direct flights from Vancouver to Reykjavik on Icelandair.
The airline has been promoting Iceland as a premier "stopover destination" on transatlantic flights for a while now. When you fly Icelandair across the Atlantic, you can stop over in Iceland at no additional airfare. Once you've chosen a destination on the other side of the Atlantic, travelers can use their booking engine to select flights on suitable travel dates and then choose the stopover period from 1 – 7 days.
There is plenty to see and do in Iceland. And whether you are looking for a guided tour or a self drive vacation, the options are pretty much endless. Here are some must-see destinations you won't want to miss:
Reykjavik
Most of the population lives in the capital, Reykjavik, which runs on geothermal power and is home to the National and Saga museums, which masterfully depict Iceland's Viking history. The city is also well known for it's modern restaurants, shopping and late-night clubs and bars in its compact center. Near Reykjavik, the famous Blue Lagoon spa steams in a rocky lava field.
The Westman Islands
This group of 15 magnificent islands are 70 kilometres off the southern coast of Iceland. They are accessible by plane or ferry. The largest of the islands, Heimaey, is home to the largest puffin colony on the planet. A devastating volcanic eruption in 1973, forced the island's entire population to evacuate to the mainland. They have since rebuilt and visitors can take volcano tours and explore the famous Eldfell volcanic crater.
Snaefellsnes Peninsula
The Snæfellsnes peninsula in west Iceland is a majestic natural reserve that is home to the great Snæfellsjökull, an active stratovolcano glacier. Also on the peninsula is, Ytri Tunga, where you will visit one of Iceland's largest seal colonies. In Budir, you can visit the historic little black church. It sits in a lava field overlooking a spectacular stretch of beautiful coastline.
The Golden Circle
Offering both spectacular sights and a glimpse into Iceland's history and culture, the Golden Circle is by far the most popular tourist route in Iceland and is great for self-drive holidays. There are three primary stops: the national park of Þingvellir, the waterfall Gullfoss and the geothermal area of Haukadalur.
Skaftafell Nature Reserve
The Skaftafell national reserve in southeast Iceland embodies fantastically unusual landscapes that are unmatched anywhere in the world. Skaftafell's pristine lands are composed of a contrasting scenery where rivers cut through black desert.
For some truly unmatched natural beauty, Iceland is a must-see, either as a stopover or main destination. Happy Travels!
About Claire Newell
Claire Newell is a travel expert, author and a recognized authority on the international travel industry. She is the founder and owner of Travel Best Bets, one of the largest agencies in Canada and the best-selling author of Travel Best Bets – An Insider's Guide to Taking Your Best Trips, Ever. She has appeared in top broadcast and print media throughout U.S. and Canada over the last 25 years, including Canada's Global TV network, NBC's Today Show, Fox & Friends, CNN, and others. Claire also writes regularly for print and online publications including Readers' Digest, Today's Parent and more