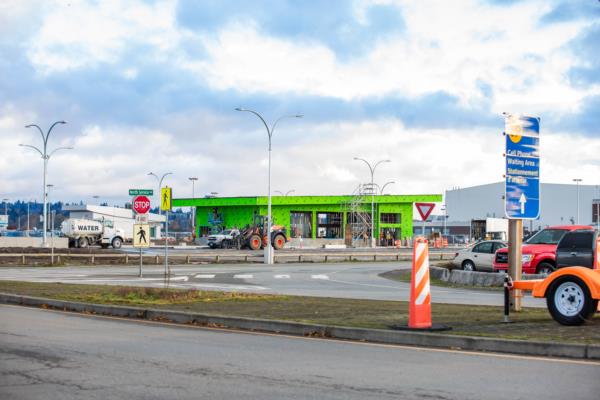 Construction is wrapping up on YVR's new jetSet YVR Parking product. We're improving our existing jetSet Parking to provide an ultra-efficient service for our customers.
jetSet YVR Parking will remain in its current location on North Service Road, minutes from the terminal with our complimentary shuttle bus. Come March 2019, customers will enter the new facility and drop off their vehicle in a designated drop-off lane. From there, customers will take their baggage into the customer service building where they will check-in and drop off their keys before a five-minute bus ride to the terminal.
This drop and go service is popular throughout Europe, and YVR is the first to bring this technology and approach to North America. The entire process from entering the parking facility to arriving at the terminal will take about 15 minutes.
YVR is experiencing record passenger growth and our current terminal facilities are nearing capacity. In order to meet future demand, we are undergoing multi-year expansion projects that will ensure we continue to deliver an exceptional airport experience. jetSet YVR Parking will enhance the current parking services offered at YVR to complement the existing options: Gateway Valet, Parkade and Value Long Term.
For more information about YVR parking options as well as to book online to reserve and save, visit yvr.ca/parking.