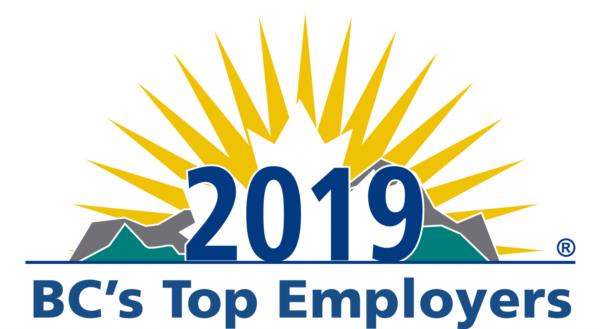 It was my pleasure to learn just recently that Vancouver Airport Authority made the BC's Top Employers list—for the 13th consecutive year. That's well over a decade of staying true to our focus on people, a focus that has been constantly tested through challenging economic conditions, the ever-changing workplace and, recently, exceptional growth.
So, of course, we can pat ourselves on the back. We take great pride in our employees and knowing that we are among the top employers is a definite sign that we are on the right path. But the work never stops. Our province is currently in a very strong position, with one of the tightest labour markets in the country. At the same time, YVR is experiencing record passenger numbers and with this comes a steadily increasing demand on our resources. This means we have to compete for employees with other top contenders, in a tight market.
We have to constantly up our game, but how do we do it? By creating an exceptional workplace, focused on a culture of accountability, safety, teamwork and innovation—our core values. As a community-based organization, we reflect the communities we serve by being a diverse and inclusive organization. We have a historic 30-year friendship agreement with the Musqueam people, which includes opportunities for jobs, scholarships, cultural sharing and much more. We also set annual hiring targets and follow through; for instance, women now make up 40 per cent of our management team, 60 per cent of our Executive Team and 50 per cent of our Board—and they make the same as men. No pay gap here. We also recently received the Rick Hansen Foundation's gold accessibility certified designation—making us the first airport in North America to do so.
And then there's an element of adventure—being a fun and interesting place to work. YVR is a dynamic environment, one that provides endless opportunities for problem-solvers. Whether it's creating new technologies to improve passenger processes or finding ways to reduce our environmental impact, there are plenty of opportunities for people to make a difference and help their community. That's what really speaks to people and has led to us having an average employee tenure of 10.5 years.
I have worked in aviation for most of my career and I count myself incredibly lucky to lead an amazing team, every day, at YVR. I want to thank this team for making my job great and for making YVR not just one of BC's Top Employers, but also North America's Best Airport—for nine years in a row.
Interested in joining our great team? Check out yvr.ca/careers to learn more.