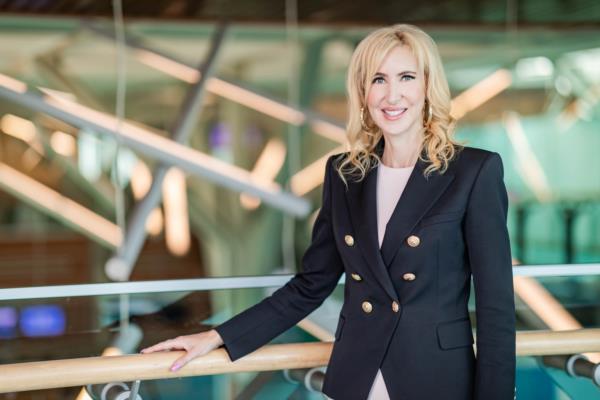 A great benefit of YVR's unique, community-based operating model is that we have a community-based Board of Directors. This group of professionals is committed to overseeing the long-term success of our airport while delivering on our mandate to provide social and economic benefits for the region.
And we are pleased to announce that Annalisa King, an award-winning business executive, has been elected Chair of Vancouver Airport Authority's Board of Directors.
Annalisa embodies a commitment to excellence that resonates with our mandate, as a community-based, not-for-profit organization, of providing an airport that benefits our region. She was the former Chief Financial Officer and Chief Information Officer of Best Buy Canada Ltd., the Senior Vice President of Business Transformation for Maple Leaf Foods and she held leadership positions at Kraft and Pilsbury Canada. She has extensive governance experience including her previous role as Chair of Vancouver Airport Authority's Governance Committee and her current roles on the Boards of Saputo Inc., First Capital Realty and the North West Company.
In addition, Annalisa has earned significant recognition throughout Canada and is well-known for her dedication to business excellence, thought leadership and diversity. She has been inducted into Canada's Most Powerful Women: Top 100 Hall of Fame, she was recognized as BC's CFO of the Year in 2012 and in 2019 she received a Peak Award honouring Women in Finance for her significant board contribution.
We are thrilled to have such a talented and respected leader on our team and we look forward to working with Annalisa as we continue to connect B.C. proudly to the world.