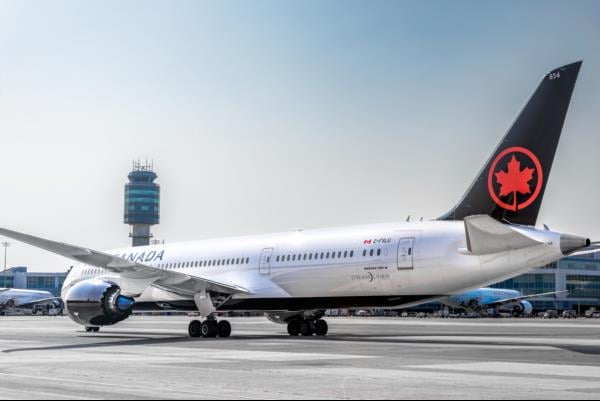 Air Canada announced today the addition of a new non-stop route from Vancouver to Auckland, New Zealand. This seasonal route will operate four times a week on Air Canada's state-of-the-art Boeing 787-8 Dreamliner.
The decision to launch this route advantageously expands Air Canada's presence internationally, particularly in the Asia-pacific market. Vancouver has become an increasingly popular destination for Kiwi tourists, especially during the winter season. The route also further solidifies YVR's position as an international hub. Travellers from New Zealand will now have increased access to the multitude of routes flying out of YVR.
The newly announced flights are timed to easily connect with flights to many non-stop North American destinations out of YVR. The route is an exciting opportunity that drives important economic benefits for our region and provides Canadians access to a city with dynamic culture and a summer getaway during the winter months. Auckland is routinely rated one of the most livable cities in the world and offers the perfect mix of natural and urban wonders. The city showcases New Zealand's multitude of adventurous activities and vibrant Polynesian-influenced culture. Flights to this amazing destination will begin December 19, 2019 through March 2020.