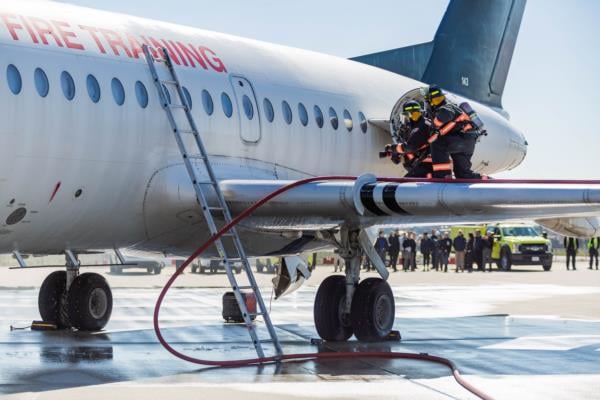 On April 30, YVR hosted an airport-wide training exercise that simulated an aircraft crash to practice emergency response plans with business partners and the airport community. Safety is our top priority and this biennial emergency exercise is one way we maintain our high emergency response standards. There were nearly 500 participants from 25 different agencies involved at YVR and around the Lower Mainland.
The exercise started at 9:00 a.m. and ended at 2:00 p.m. and the mock crash site saw first responders attending to an airplane with plumes of smoke and large flames as well as a number of volunteers in theatrical makeup playing crash victims. We also had actors in the terminal testing our customer care teams acting as distressed passengers and family and friends.
Hosting full-scale exercises is a key part of YVR's Emergency Management Plan. By simulating emergency situations, we're able to better prepare for the unlikely event of a real-life emergency at YVR.