Accessibility is important to YVR because, as a major connecting hub and a community-based organization, we have a responsibility to ensure everyone has an exceptional and comfortable airport experience.
Today, we highlighted this commitment with a formal announcement on our latest milestone—receiving the 'Accessibility Certified Gold' rating under the Rick Hansen Foundation Accessibility Certification program. YVR is not only the first airport to receive the gold rating, but is also the highest rated building in the program.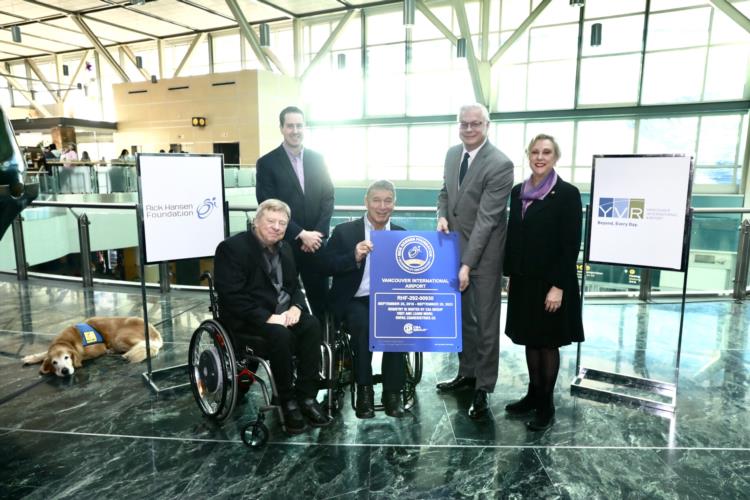 From left: Brad McCannell, VP Access and Inclusion, Rick Hansen Foundation; Michael Leering, Director, CSA Group; Rick Hansen, Founder & CEO, Rick Hansen Foundation; Craig Richmond, President & CEO, Vancouver Airport Authority; Janet Routledge, MLA Burnaby North.
In honour of this achievement, we dedicated today's 25 million campaign to accessibility. While accessibility plays a major role in our airport, it's also a pillar of our community investment program. To recognize this, we donated a sit ski to our partner Vancouver Adaptive Snow Sports (VASS), a great organization that strives to make the mountains accessible to everyone.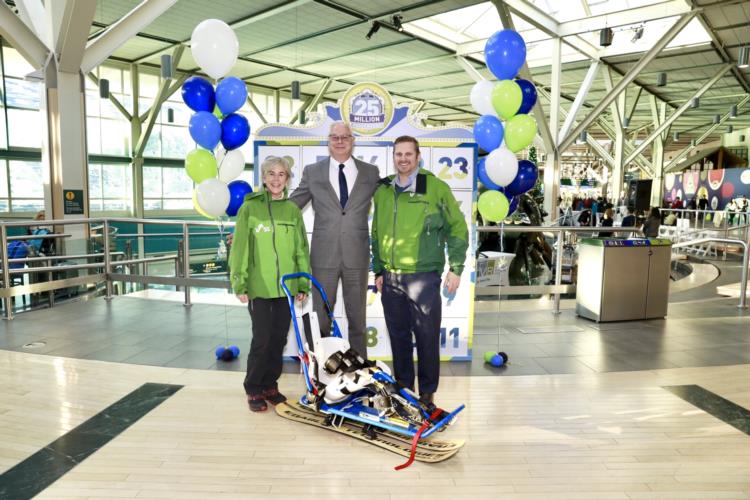 As we continue to grow, we will remain focused on constantly improving our airport and supporting accessibility in our communities. And we're confident that, with such good partners supporting us, we will continue to connect B.C. proudly with the world.
For more information on accessibility at YVR, check out our Accessibility page.