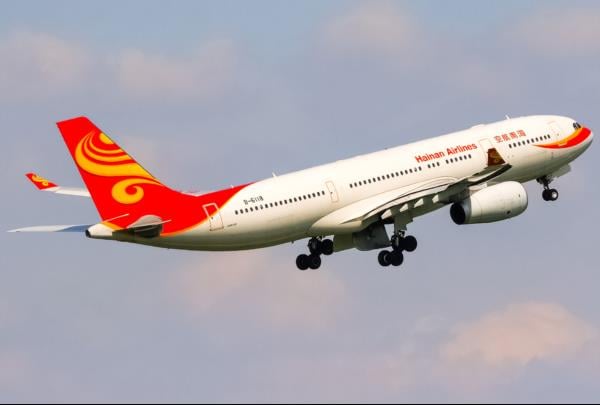 Last week, Hainan Airlines announced they will begin service to Vancouver International Airport (YVR) from Shenzhen Bao'an International Airport (SZX), via Tianjin Binhai International Airport (TSN). The twice-weekly service will start May 25, 2018. The addition of Hainan Airlines brings the total of Mainland Chinese carriers to seven plus Air Canada, further strengthening YVR's position as the connecting hub airport between Asia and the Americas.
YVR is the first airport in Canada offering service to Shenzhen and Tianjin, providing new routes for business travellers and more options for leisure travellers exploring China. Fun fact: Shenzhen is one of China's most beautiful cities and boasts some amazing ocean views with a backdrop of rugged forested mountains. And since Hainan Airlines is also flying to Shenzhen through Tianjin, here's one more fun fact: Tianjin is home to the well-known Water Drop stadium from the 2008 Beijing Olympics.
Hainan Airlines received the Skytrax 5-Star Airline Rating for seven consecutive years and continually ranks as one of the World's Best Airlines. The route will be operated using an Airbus 330 with a seat configuration of 32 Business class and 260 Economy class seats. Hainan Airlines will depart from YVR at 11:30 and arrive at TSN at 14:15 (+1), before continuing the journey. The flight arrives in SZX at 19:45.
We are excited to welcome our new airline partner. See you in May!