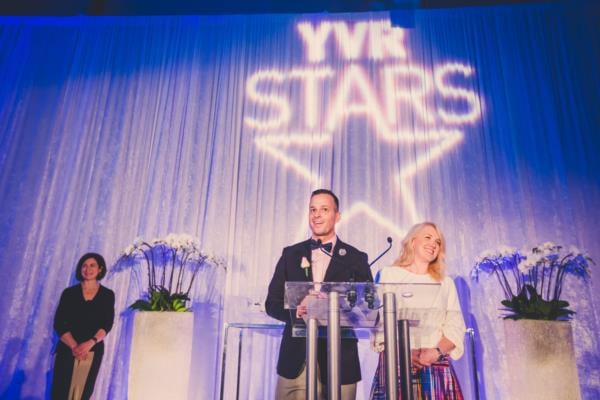 We are proud to have been voted Best Airport in North America for eight straight years. But more importantly, YVR is proud of the people that help make that happen. It is the dedication to caring for every customer that makes the difference and that's why we started the YVR Stars program.
Last night at our third annual YVR Stars Awards, we celebrated the people who go beyond, every day. In 2017, we received 568 nominations who represent a range of roles and organizations, from our Green Coat Volunteers to airline staff, retail partners and much more. We want to share with you the recipients of this year's YVR Star awards in the categories of Safety, Teamwork, Individual and Peer to Peer.
Teamwork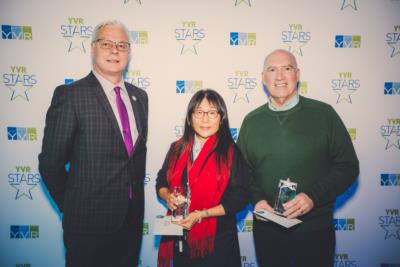 Two people, one an airline employee and one a volunteer, worked together to reunite a passenger in transit with her passport. The passport had been turned in to Terry, a Green Coat Volunteer. While he was on shift, an airline employee, Kuniko, provided the critical information that helped locate the passenger just in the nick of time as the flight was boarding.
Safety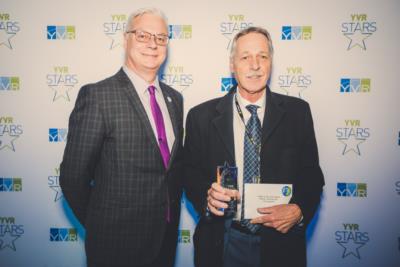 Upon overhearing a conversation about an incident in the parking lot, Randy quickly attended the scene and determined that an individual was exhibiting signs of a stroke. He immediately called BC Ambulance Service and remained with the individual and kept him calm until help arrived. His quick thinking saved a life.
Individual
Ann assisted a newly arriving family that had immigrated to Canada with all their possessions and limited funds. When she finished her shift, she organized a hotel for the family and then went home to get her personal vehicle so she could drive them to their hotel in Tsawwassen. Ann clearly went above and beyond for this family.
Peer to Peer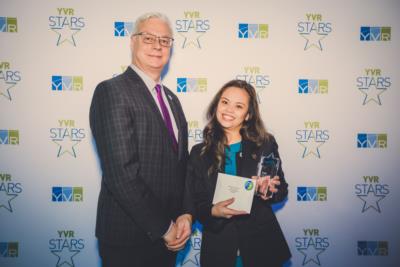 On a cold winter day, an airline employee was having trouble getting their car started. They couldn't find anyone to help them with a jump start until Hershcel passed by and stopped to ask, "is there anything I can do to help?" Working together, Hershcel and her fellow airport employee got the car started.
If you know somebody at the airport who has gone above and beyond, we want to hear about it. Nominate them at yvr.ca/yvrstars.