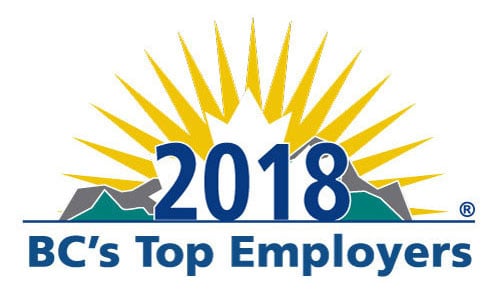 Today, YVR was named one of B.C.'s top employers for the 12th consecutive year. We are proud of this recognition because it celebrates YVR's hardworking and dedicated employees and the initiatives like our health and wellness and development programs. To celebrate, we're sharing with you five cool employee benefits we bet you didn't know we had:
Every single desk in our offices is an automatic sit/stand desk.
YVR's summer wellness program offers weekly activities such as kickball, volleyball and archery tag.
Airport Authority employees are encouraged to leave the car at home through a green commuter rebate program. This could include taking transit, carpooling or cycling to work.
Our employee volunteering program runs year round. Every hour of time donated, YVR provides $20 back to the employee to donate to the charity of their choice.
YVR offers free instructor-led courses such as yoga and boot camp classes to all employees.
To learn more about working for YVR or to look for current job opportunities, visit yvr.ca/careers.