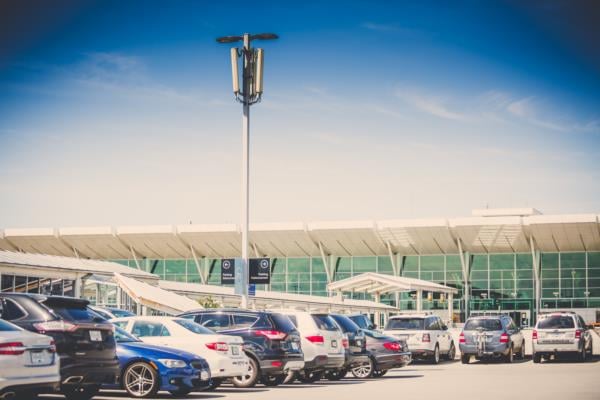 With record passenger growth at Vancouver International Airport (YVR), current facilities are nearing capacity. YVR is undergoing multi-year expansion projects to enhance the airport experience and ensure that future demand is met.
As part of the expansion plan, YVR is developing a variety of new parking options to improve capacity, efficiency and customer satisfaction. This includes a new state-of-the-art parkade to meet future demand. YVR will close the Value Lot to make room for the new parkade and open the Value Long Term lot, located near Templeton Station on the Canada Line, to replace the existing offering. Once completed, the new parkade will feature a number of sustainability initiatives including a rainwater harvesting system, electric vehicle charging stations and an automated guidance system that will help reduce emissions as drivers will no longer have to circle for a spot.
Entry to Value Lot will close on February 28, 2018 with all vehicles having to be removed by March 14, 2018. The Value Long Term lot, located near Templeton Station on the Canada Line, will open on March 1, 2018. It will be YVR's most economical choice for parkers and offer easy access to the terminal via the Canada Line (free travel on Sea Island) or if during off-hours, a shuttle bus service.
The lot has the lowest price per day with both drive up and reservation price points. Starting in February 2018, customers are able to book online at yvr.ca and receive a further price discount with BCAA memberships (approx. 15% off regular reservation rates). Alternatively, online customers can choose to receive 250 Aeroplan points if they are an Aeroplan member and qualify by booking for four days or longer.
YVR will continue to offer the popular jetSet Parking, which is located only minutes from the Domestic and International terminals. A courtesy shuttle bus runs every 15 to 20 minutes, 24-hours a day.
For more information on parking options and to book online, visit yvr.ca/parking.