"Through the Aviators" is a blog series created and written by the 2018 YVR Flight Crew. It will be composed of installments documenting our interactions and adventures at our 2018 Summer Festival Series events. Stay tuned for weekly stories and recaps!
Celebrating a Decade of "I CAN"
On Saturday, July 7th it was a cold blustery day in Surrey, people gathered from far and wide to celebrate 10 years of, "I CAN," with the Canucks Autism Network. Canucks Autism Network (CAN) is dedicated to providing year-round sports and recreation programs for children and families living with autism. All while increasing autism awareness and providing training workshops in communities across British Columbia.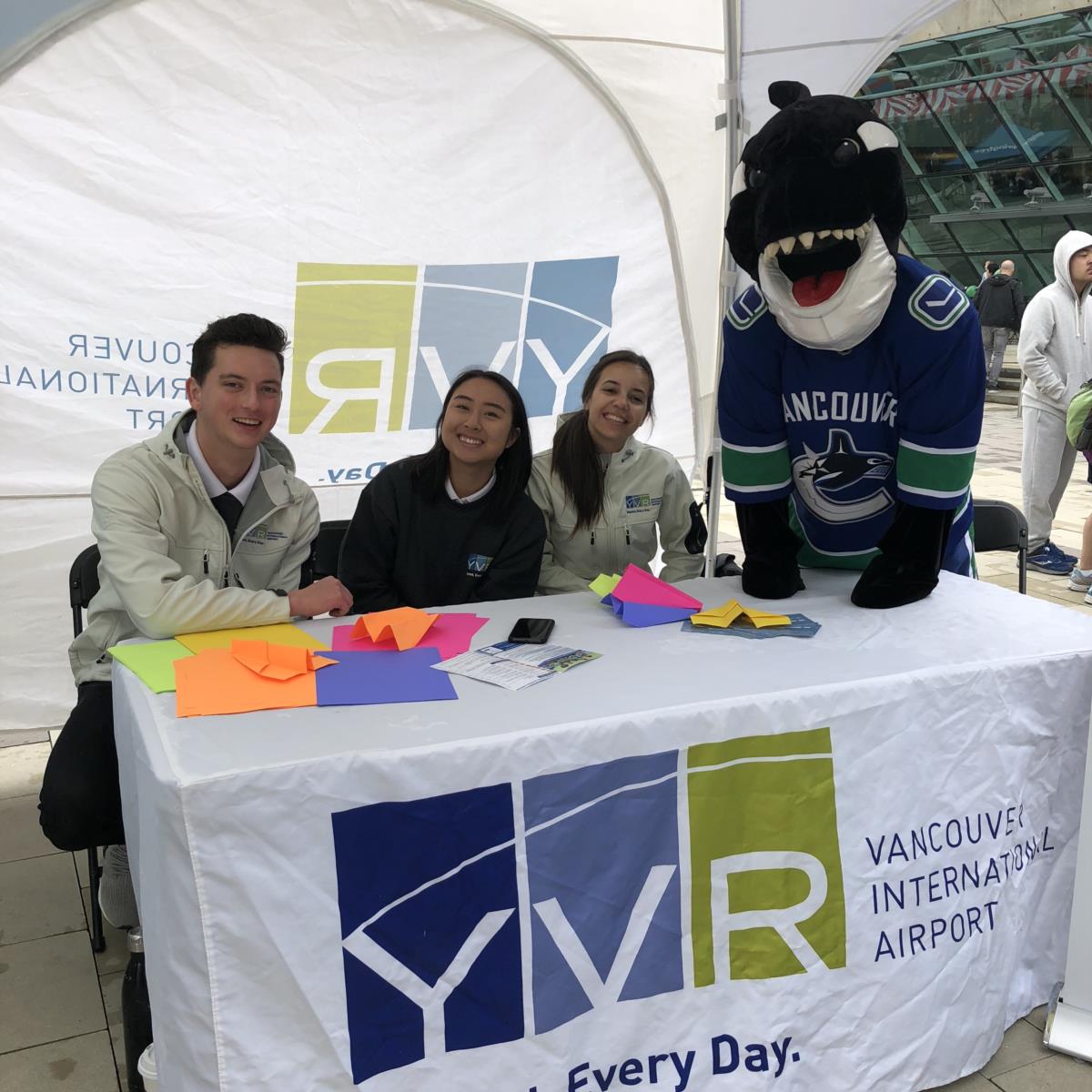 The birthday festival featured an outdoor carnival, live bands, delicious food, and a vendor market for festival goers to explore. The Flight Crew was on site building paper airplanes with kids and encouraging entries for the #getpacking contest. Overall, it was a great day full of smiles and laughs. Everyone was excited to answer some YVR trivia and learn how to recreate our extremely aerodynamic and sustainable paper airplanes ;)!
Check out the: "Because of you: Celebrating a decade of I CAN," video below:
https://www.youtube.com/watch?v=zoSAyUUNpGY&feature=youtu.be
Carnaval del Sol turns 10
Arriving at a decade of celebrations, Latincouver held their 10thannual Carnaval del Sol at Concord Pacific Plaza on July 7th and 8th. The Flight Crew joined the festivities on July 8th, bringing the 2018 #getpacking contest for festival goers to enter.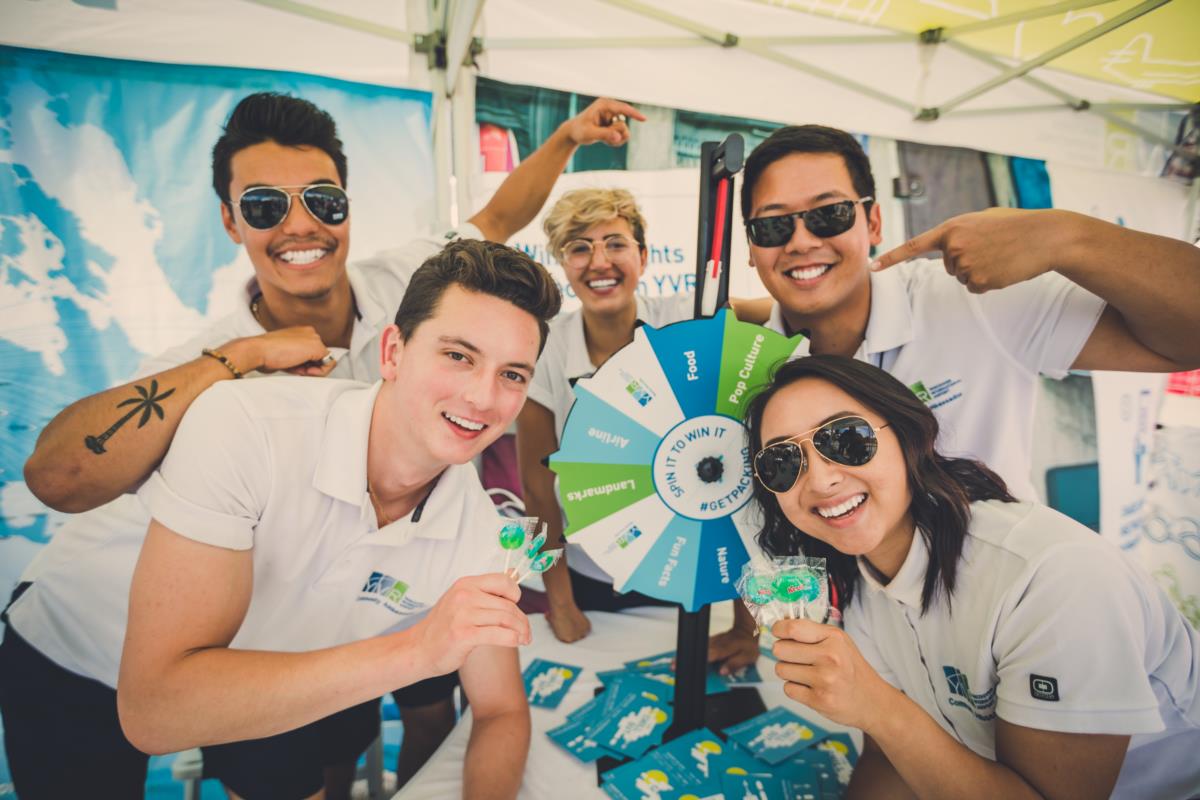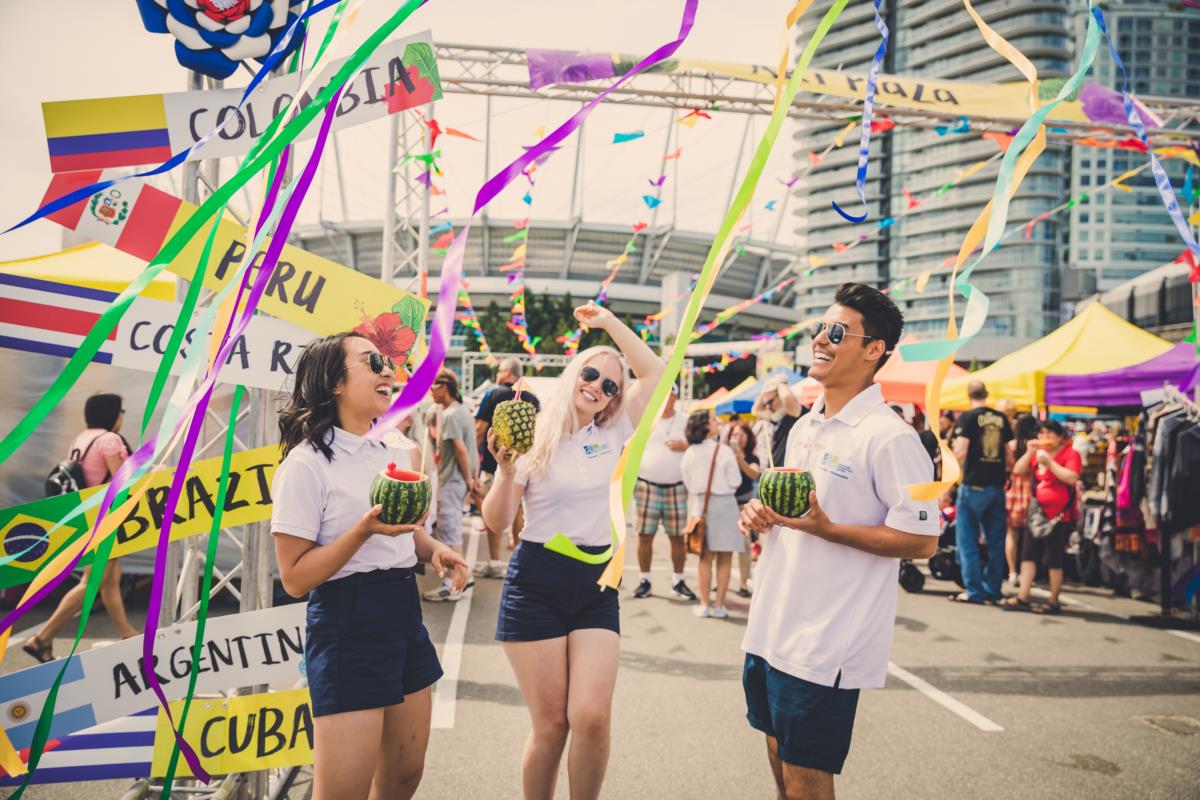 The day started off beautifully with the sun shining and the music playing. The festival brought step-by-step zumba at the main stage, rows upon rows of food trucks, and family friendly games for all to enjoy. The YVR Travel Plaza hosted various Latin performances including Flamenco and Salsa dancing, inviting the audience to dance along with them.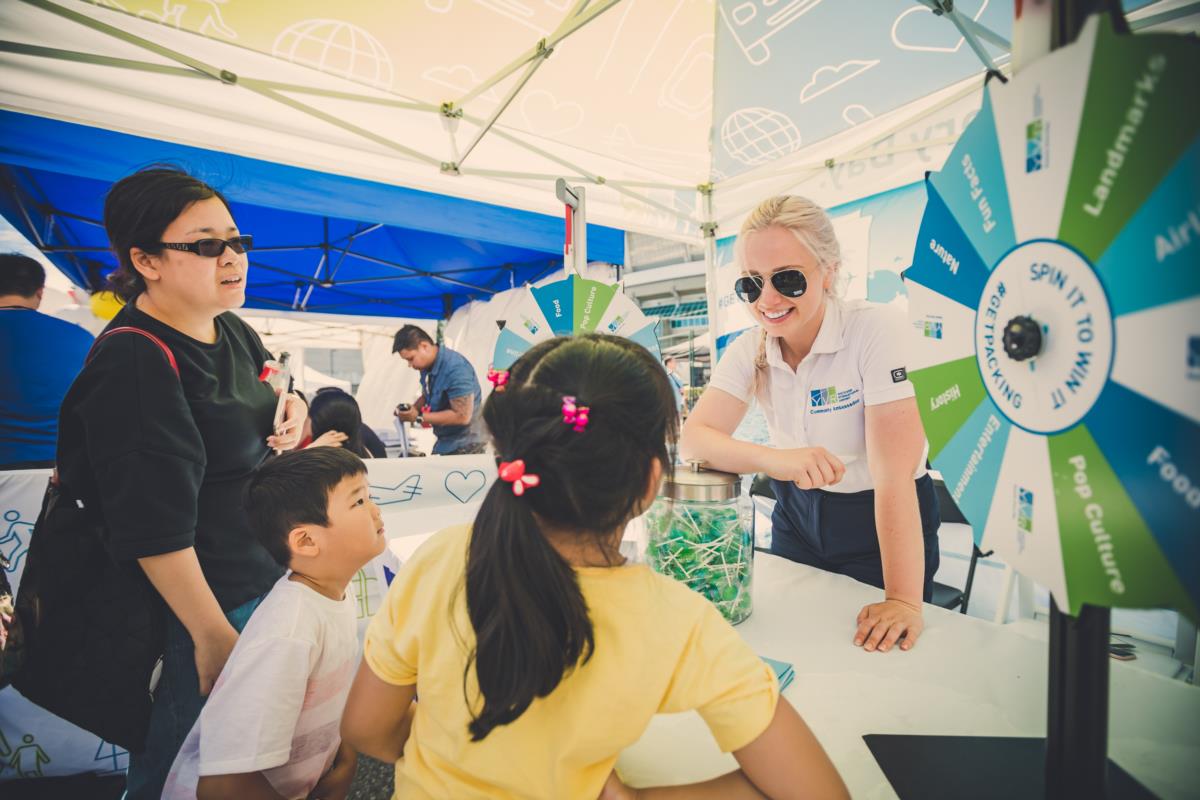 Looking forward to another decade of Latin celebrations with Latincouver!
Check out our Festival Calendar below to see where you can find the Flight Crew throughout the summer. Next stop: Surrey Fusion Festival!