"Through the Aviators" is a blog series created and written by the 2018 YVR Flight Crew. It will be composed of installments documenting our interactions and adventures at our 2018 Summer Festival Series events. Stay tuned for weekly stories and recaps!
Situated by Olympic Village, the Flight Crew kicked off the sunny weekend at the largest Dragon Boat Festival in BC from June 21st to the 23rd, where hundreds of teams came from all over the world to compete. Navigating through all the vibrant food trucks, live entertainment and almond milk samples, people could spectate the races from the sidelines along the shore. Hundreds of eager people were lining up at the YVR tent to enter the social media contest – taking photos on the colourful destination tiles and posting them on their Instagram and Twitter feed. Be sure to catch the Flight Crew on their next stop at Golden Spike Days in Port Moody.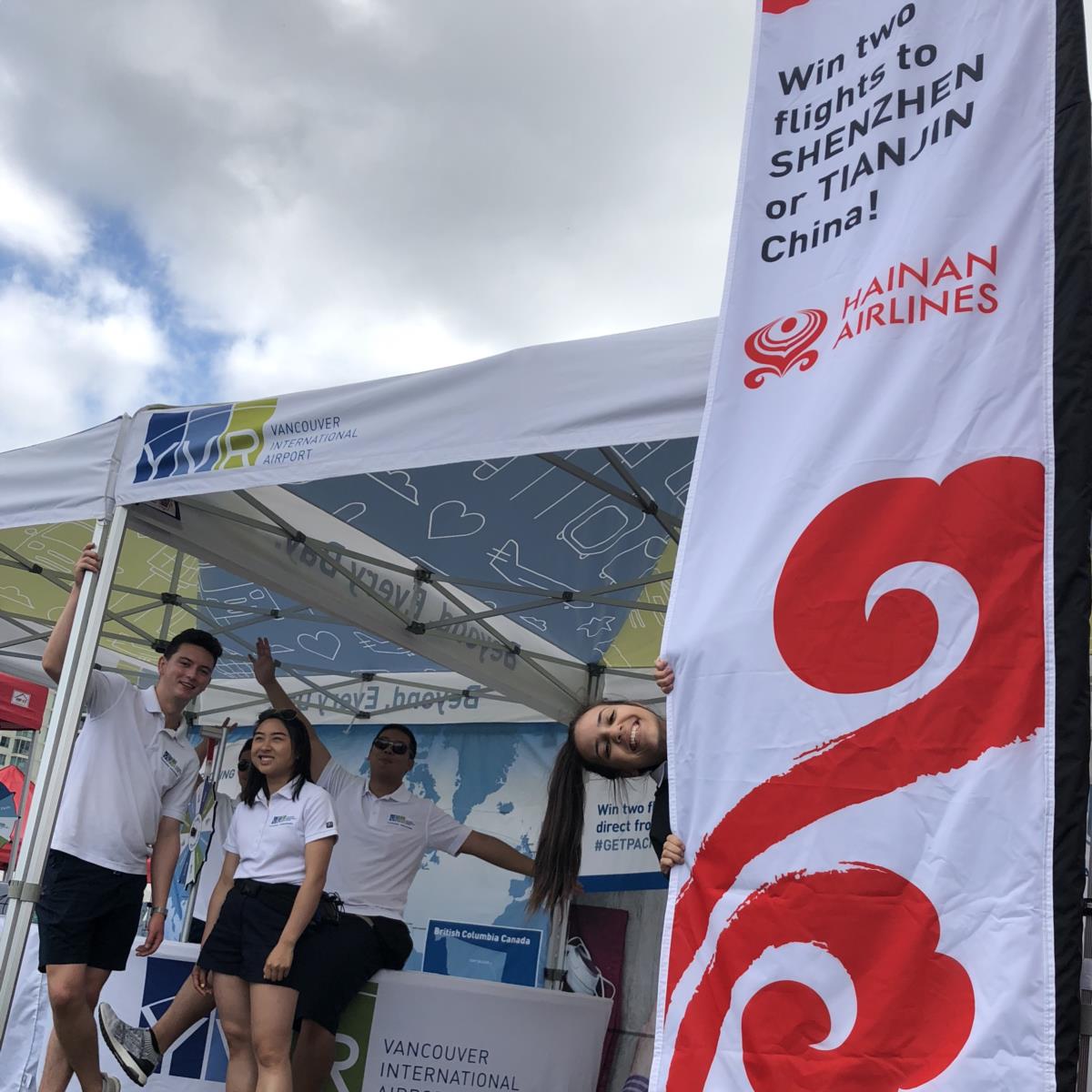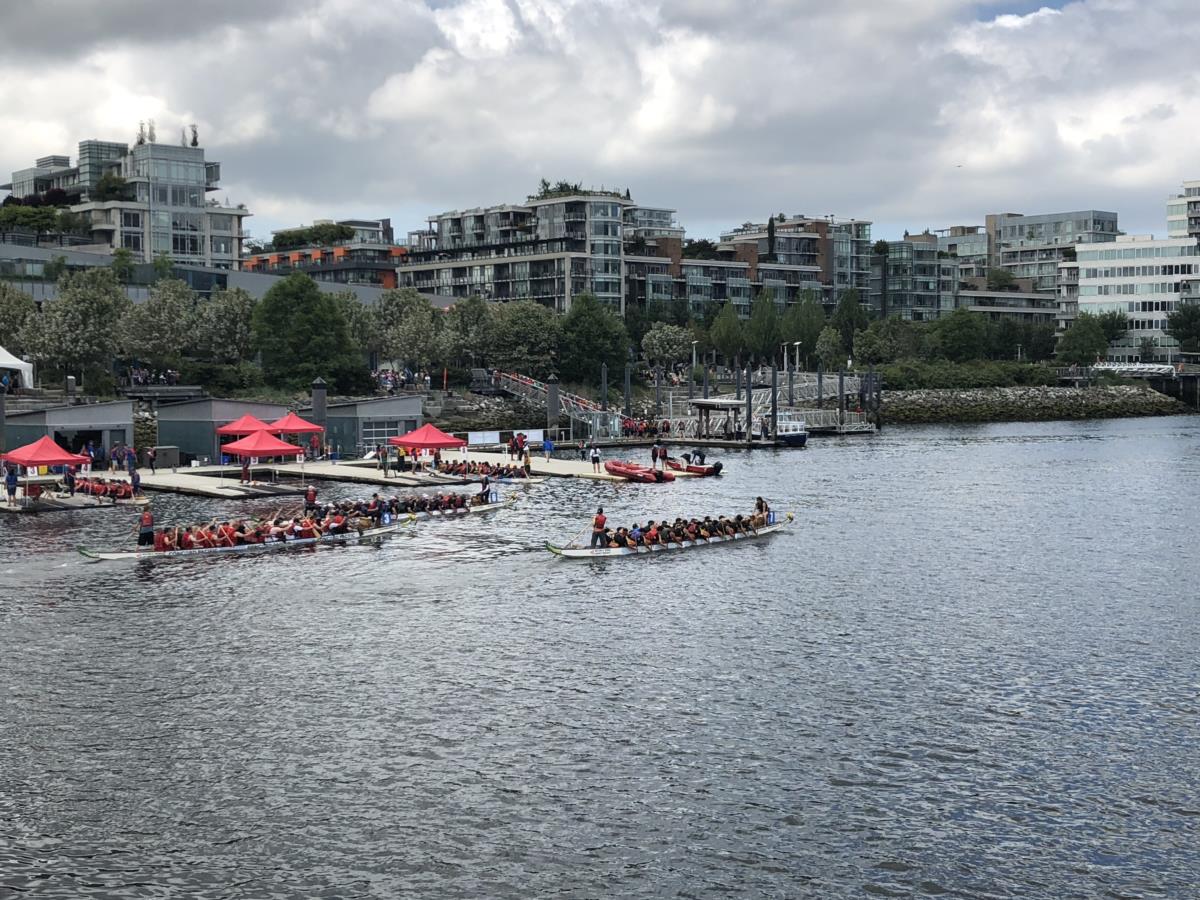 For more information on where we are going to be this summer, please refer to our Summer Festival Calendar below!